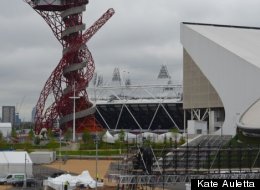 London takes center stage this year thanks to its role as host for the 2012 Olympics, but that's not the only reason to swap your money for pounds and head to Europe's most-loved island. From the highly anticipated London 2012 Festival, a mammoth event running alongside the Olympics, to 21st Century Beatlemania sweeping the nation for the 50th anniversary of The Beatles, there are plenty of reasons to celebrate in the country's capital. Here's a rundown of 2012's most important events in London.
And these events are just the highlights of a fun-filled year of celebrations in London. This year also marks the 50th anniversary of James Bond; to celebrate, the latest incarnation of the super-spy, Daniel Craig, will be at the opening ceremony of the Olympics. There will also be a special concert of songs from the Bond movies at the Royal Festival Hall in London in November.
-- Zoë Smith for Viator
6 Can't-Miss Events in London
What is it? An entire century has gone by since the world's most famous "unsinkable" ship crashed into an iceberg and went down in history along with most of its passengers. Better known to the younger generation through the Leonardo Dicaprio film epic Titanic, which was based on the tragic event. What to expect: The Titanic 100 Festival in Belfast ends May 31 but London galleries and museums will no doubt get in on the action too; as part of the London 2012 event, there'll be a theatrical recreation of the ship's final night along with several special exhibitions. Photo credit: Broad Axe via Flickr

What is it? Her majesty the Queen celebrates her Diamond Jubilee -- that's 60 years on the throne (for those who can't remember, Queen Elizabeth's official coronation was on June 2, back in 1953). Events will take place across London between June 2 and 5, including a four-day weekend for all Britons to revel in the celebrations without having to get out of bed for work the next day. What to expect: Expect London to be smothered in a wave of Union Jack flags as entrepreneurial souvenir hawkers make the most of the occasion. They'll be heaps of festivities over the weekend including a Diamond Jubilee Pageant along the Thames, special exhibitions at the National Portrait Gallery and the V&A Museum, a royal procession and a special Jubilee celebration at the Derby races. A special Diamonds Exhibition and tour of Buckingham Palace will be held between June 30 and October 7 -- book your tickets in advance, as it's sure to be a sellout. Don't miss: The buzz is all about the BBC Diamond Jubilee Concert on June 4th, where some 20,000 people will attend a live music event set in the grounds of Buckingham Palace itself and featuring artists from every decade of the Queen's reign. Elton John, Annie Lennox and Paul McCartney are all taking to the stage, alongside newcomers like Jessie J and JLS. The 10,000 free tickets (issued by public ballot) have sadly all been dished out, but the event will no doubt be hitting the airways and pub TVs around London. Go on a The Queen's Diamond Jubilee Traditional Black Cab Tour of London and read more about the Queen's Diamond Jubilee.

What is it? Easily the biggest and most diverse festival to hit the UK -- Live 8 and Glastonbury have nothing on this one -- the London 2012 Festival is the grand finale of the UK's Cultural Olympiad, which has been supporting local arts since 2008. The mega-event will take place from June 21 to September 9 and is set to draw in record crowds from all over the world. What to expect: Just about anything and everything -- theatre, dance, art, music, film, food, fashion -- there's an event to suit every taste and with organizers bragging about the 7 million free opportunities to participate, its sounds like they'll be no excuse for missing out. Don't miss: The World Shakespeare Festival will be touring the country as part of the events so look out for their performances. It's impossible to list everything so check out the website for event details and to grab your tickets ASAP. Read about more things to do in London Photo credit: London 2012

What is it? A celebration of lesbian, gay, bisexual and transgender people and culture, WorldPride has become something of an emblem for embracing your differences and joining together for one big party. What to expect: PrideLondon runs a vibrant annual parade, but London has fought off some tough competition to host the WorldPride event so expect an event worthy of attention. Two weeks long and set to attract record numbers, dozens of organized events culminate in the famous parade. Check out the website for event listings. Don't miss: The main parade will take place on July 7 through central London and whether you're inclined to get involved or not, this will be a sight not to be missed. Expect colorful flags, flamboyant costumes, energized drumbeats and a whole lot of crazy fun. There'll be a huge street party descending on Soho in the aftermath. Photo credit: Colm Howard-Lloyd via Flickr

What is it? It's the event drawing in crowds from all over the world, having taken seven years to plan and some £9 billion to bring about: Finally, the 2012 Olympic Games are coming to London. The games run from July 27 to August 12. What to expect: Sixteen days of Olympic competition involving more than 10,000 athletes in 26 sports competing for some 302 gold medals at venues all over London. If you haven't gotten tickets, or simply can't afford them, they'll be myriad ways to get in on the action, with London Live venues across the city showcasing the live action alongside other festivities. It's not all over after the games though, as the Paralympics kick off shortly after (August 29 to September 9), with a few extras like goalball and five-a-side-football thrown into the mix. Don't miss: Be sure to catch the 2012 Olympic And Paralympic Games Opening Ceremony on July 27. Those interested in the Olympics back-story can uncover Olympics history and learn about the process of producing the 2012 victory medals at the British Museum's free Olympics exhibit. If you're visiting before the Games kick off, you can view the Olympic torch as it makes its way through 1,024 communities in the UK, starting May 19. Read more about the London Olympics Photo credit: Frank Steiner via Flickr

What is it? From monarchs to pop royalty, August 2012 will mark the 50th anniversary of British icons The Beatles. It was back in August 1962 when John Lennon, Paul McCartney, George Harrison and Ringo Starr formed the band that would later go on to cause widespread Beatlemania across the world. What to expect: International Beatle Week Festival is an annual festival run by the renowned Cavern Club in Liverpool and this year's -- running from 22-28 August -- will host the world's biggest Beatles convention. Festivities will include tribute gigs (including a special performance by the Royal Liverpool Philharmonic Orchestra), guest speakers, exhibitions, memorabilia sales and Liverpool Beatles tours. There'll be more action going down in October too, on the aptly nicknamed "Love Me Do Weekend," to celebrate -- you guessed it -- the 50th anniversary of the release of "Love Me Do," the group's first single. Don't miss: As the hometown of the Fab Four, Liverpool has dibs on the celebrations, so Londoners should consider hopping on a train if they don't want to miss out -- Viator offers Liverpool tours from London. If you can't make it out of the capital, don't worry -- there's sure to be a plethora of Beatles-themed pub nights and concerts popping up all over the city. Celebrate the anniversary with a Beatles tour and read more about the Beatles' 50th Anniversary
Planning a trip? Browse Viator's London tours and things to do, London attractions, London travel recommendations or book a private tour guide in London for a customized tour!
Follow Viator on Twitter: www.twitter.com/ViatorTravel