Now that the shows are over and fashion madness has ended for another season, I can finally relax and reclaim my life! If I were asked to sum up the spring 2012 in one word, it would, without a doubt, be hot!!
It all started in New York,where life began, in the "Garden of Eve" with our presentation at Milk Studios. The warm weather followed me back to London and I ended fashion week there with a sumptuous party hosted by Mario Testino.
And here are some great images of the jewellery we designed for Maria Grachvogel's and Richard Nicoll's London shows.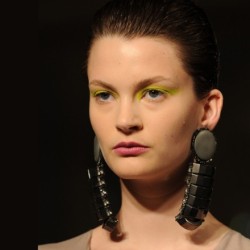 Maria Grachvogel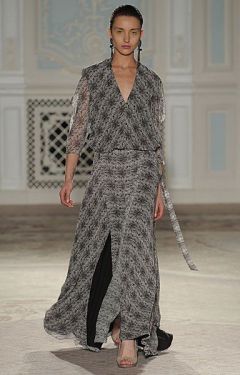 Maria Grachvogel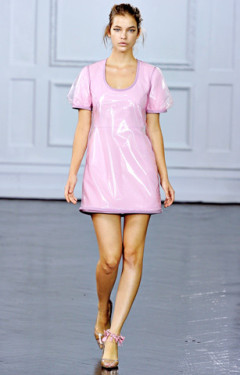 Richard Nicoll
Then onto Milan...the hot weather getting hotter!! The most exciting project for me this season has been our collaboration with Raf Simons for Jil Sander. The show looked amazing and was incredibly well received. I am particularly proud of the way Erickson Beamon's creative diversity has been shown this season. From the extravagant sculptures in New York to our minimalist designs for Jil Sander -we really have proved we can create and design to any concept.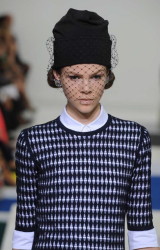 Jil Sander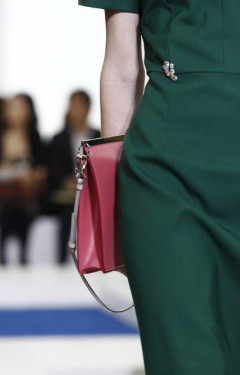 Jil Sander
I returned to London with just enough time to adjust my wardrobe to high summer, put the finishing touches to the collection and then catch the Eurostar to Paris!
On arrival I went straight to the Dries Van Noten show, which is always a personal favourite. Then on the invitation of our Prime Minister's wife I attended the British Fashion Council's party at the British Embassy. The balmy heat was the perfect weather for a garden party in an unexpectedly relaxed and fun atmosphere.
The following evening I joined my friend Deena Al Juhani for a fabulous dinner she hosted with her boutique DNA in Riyadh. Deena is a great innovator in Saudi Arabia and has championed many young and innovative designers in the Middle East. The guest of honour was Haider Ackermann and the amazing attendees included Mary Katrantzou, Nicholas Kirkwood and Sophie Theallet, who shaped a beautiful evening filled with inspiring conversation.
Paris was manic, but very successful, and to hear the collections were so well received makes it all worthwhile. I returned to London exhausted but enthused... and well aware that next season will be upon us in a flash!