After a successful career working under Ralph Lauren and Calvin Klein, John Varvatos launched his eponymous menswear label 10 years ago this fall, adding a rock and roll attitude and masculine edge to the mix. Today the designer, who originally hails from Detroit, is widely regarded as America's finest when it comes to dressing men. From tailored suits, eyewear, fragrance, and a wildly successful collaboration with Converse to the new accessory line of bags, belts, and small leather goods, John Varvatos has become the go-to brand for guys who like to keep things simple and look good.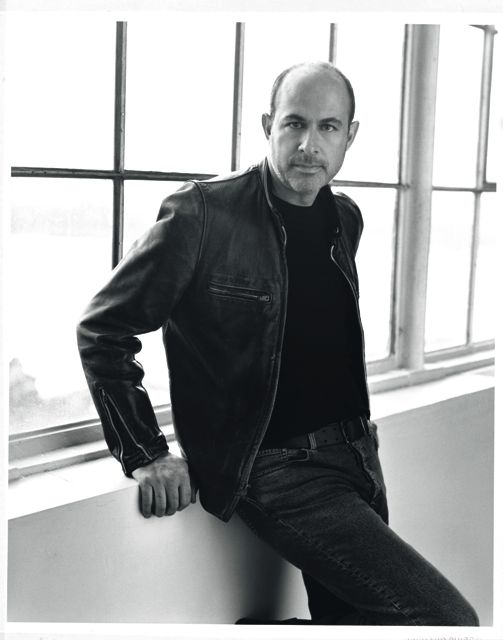 VN: How do you feel when you think about your 10 year anniversary?
JV: I can't believe an entire decade has passed! Looking back, I am filled with nostalgia over those beginning years, with a small staff and nothing but our sheer will and dedication pushing us forward. Today, I am so proud of how our brand has evolved and found its unique voice in this industry. I enter the next 10 years with a continued passion and enthusiasm for the experiences that lie ahead.
VN: Has the brand exceeded your expectations?
JV: There are so many things. When I started this brand, I was coming from years of experience at two major American fashion houses, Ralph Lauren and Calvin Klein. I had learned a tremendous amount there and was ready to say something new, in my own voice. I wouldn't have done it if I didn't believe in the success that was to come; I just don't think things are ever how you imagine them. I have met so many amazing people along the way and built relationships with musicians, artists, photographers, and other designers. I've traveled the world. I have a team of designers who share my creative vision and enthusiasm. I am doing what I love, which most people can't say. So for that I am pleasantly surprised and extremely grateful.
VN: Why do you think you've had such success not only commercially, but with the CFDA and fashion editors?
JV: Success is a funny thing. It means different things to different people. For me, I am always pleased when people connect to our brand. It means we are executing in a manner that speaks to a wide variety of businesses.
VN: How does music continue to influence your collections?
JV: Music has always been a dominant force in my life. As a young kid, it was a way for me to escape everyday life. Today, it's a source of expression. I enjoy looking at old photos of some of my favorite rock icons, but also get inspired from the younger bands that are coming up and really creating their own style, their own image.
VN: Your ads have featured the likes of ZZ Top, Franz Ferdinand, and Chris Cornell. How do you go about selecting who is featured?
JV: It depends on the campaign. We always look for artists who are ground breaking in their genre and have a bit of bad boy in them. At times, we have approached an artist I'm interested in and other times we have been approached. Sometimes there is already a relationship between us, and so it just makes sense to work together.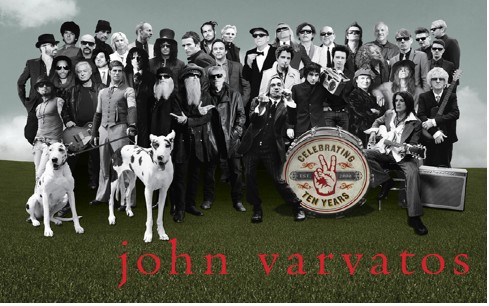 VN: How do you continue to find new inspiration year after year?
JV: The great thing about living in New York is the constant change of things. It inspires me to keep moving, push forward, question ideas. I have a heavy travel schedule so being in a new environment always gives me another perspective to see things from.
VN: Who are your style icons and why?
JV: It's always been Steve McQueen. He somehow mastered the effortless of being cool.
VN: Where do you want to go in the next 10 years?
JV: The opportunities are endless and I am interested in exploring as many avenues as I can. Other than that, I want to continue to grow the brand authentically.
VN: Who are your favorite singers/bands at the moment?
JV: Alejandro Escovedo, Robert Plant, Jim Jones Revue, Miles Davis, Iggy & The Stooges.
VN: What can we expect for fall/winter?
JV: Light pieces that have a soft, worn-in touch to them; clothing that is subtly luxurious as it is easy to layer and adapt to one's own personality. Shades of gray: slate, concrete, pearl wine reds, purples, steel blues and black.

SUBSCRIBE TO & FOLLOW LIFESTYLE
HuffPost Lifestyle is a daily newsletter that will make you happier and healthier — one email at a time. Learn more