Anatolia is a 56-year-old HIV positive widow and was in precarious condition, suffering from HIV and struggling every day to feed her family of eight. Through treatment, counseling and therapy from Bishop Asili Hospital, she has learned how to live a positive and healthy lifestyle despite being infected by the virus. She has always found raising animals very therapeutic because she feels as though they have fed and kept her well all her life. Last year she received a loan of two pigs through Just Like My Child Foundation's Project GRACE (Guiding Resources and Creating Empowerment). Now she has a piggery, breeds the animals and is about to start selling her first pigs. These are huge results!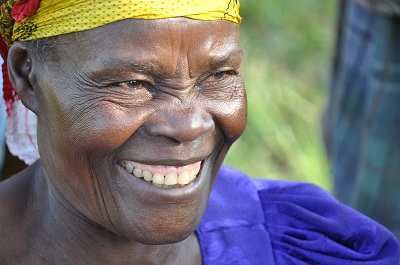 When we first met Anatolia she said that all she wanted was the freedom to live out the rest of her days in peace, raise her children and her animals in order to secure a bright future for her whole family. She has done just that and now will have enough money to pay for her children's education. Like so many mothers, Anatolia wants the best for her children and for them to want for nothing. Anatolia is taking action to break the cycle of poverty and showing her children (and grandchildren) what empowerment looks and feels like.
Our Project GRACE program is providing families like Anatolia's with the tools to create, manage and profit from their own business. For thousands of these families the physical effects of HIV/AIDS and/or the stigma associated with it prevents the adults from being able to support their families. To learn more about our micro-enterprising program watch this short video.
Through Just Like My Child Foundation's work with Bishop Asili Hospital, mothers and fathers are provided with the necessary treatment, and Project GRACE empowers them to become self-reliant: through micro-enterprise. Through a loan of poultry of livestock along with training, these impoverished families can create a self-sustaining business that gives them hope and pride.
Project GRACE is giving HIV families a second chance and a step up not a hand out. It brings me great joy to share Anatolia's heartwarming success story that your funds to Project GRACE have made possible.
Thank you to those of you who continue to support our efforts with your donations.
$300 provides an entire family of six with a complete sustainable business. Invest today in Just Like My Child and help us empower communities to achieve self-sustenance and break the cycle of poverty.
SUBSCRIBE AND FOLLOW
Get top stories and blog posts emailed to me each day. Newsletters may offer personalized content or advertisements.
Learn more