I recently returned from a whirlwind trip to Uganda where the Just Like My Child team and our partners powered through a rigorous agenda. We negotiated a deal with Heifer International to put over 500 Ugandan families in business, sealed a contract with women attorneys who will carry out our Project Justice, visited our newly-built schools, and were treated to the best eggs in the district from one of our Project GRACE livestock recipients. We also bought a truckload of dental and surgical equipment that will enable the function of Asili Hospital's brand new operating theatre and dental clinic sponsored by Just Like My Child.
But the most fulfilling part of the trip was spending a lot of time with the six children we are sponsoring in boarding schools as part of our Mandela Project. Just three short years ago, these children were destined to live a voiceless, nameless existence in one of the poorest villages in the areas we serve -- they, like so many others, were at risk of death through early pregnancy and marriage. Several of their parents were on the verge of death from AIDS. But these six children have made me so proud by the way they've grown and become such an inspiration to their villages.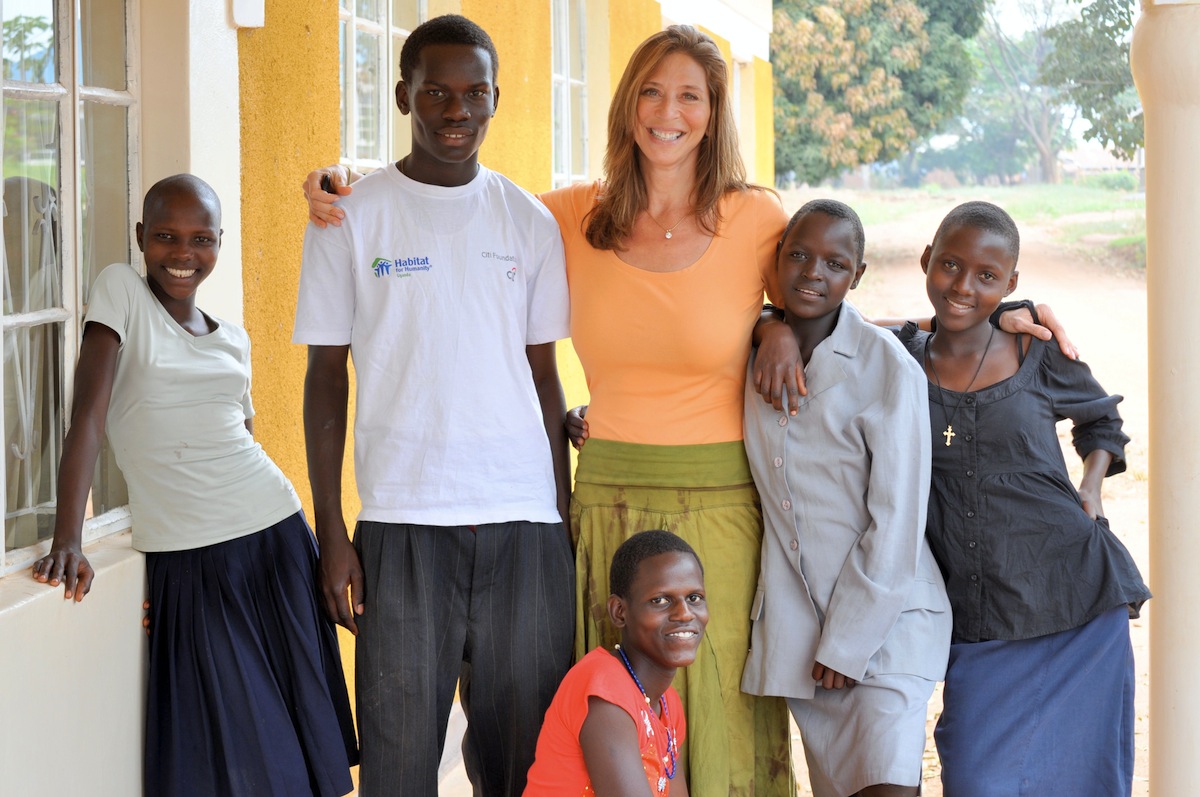 JLMC Sponsored Students, from left to right: Nalubombwe Josephine, Kiberu William, Founder, Vivian Glyck, Nankubuge Veronica, Nyangoma Racheal and Namata Josephine (photo by Vivian Glyck)
Today the kids are BIG (they've grown so much), practically adults. They are speaking English and reading fluently and at the top of their classes. Their parents are on AIDS treatment and are healthy with new income-generating businesses that are alleviating their heavy burdens. The students are full of ideas and very much the way healthy teens should be.
Witnessing their growth and development is like a metaphor for all of our work in Uganda -- slowly by slowly the seeds have been planted, the roots are strong, and the fruit of our work is ripening. The communities are thriving, the children are healthy, and the elders are growing stronger. With so much community in the air it makes one realize how small efforts make tremendous differences.
If you would like more information about Just Like My Child and it's specialized programs, please visit out site here: www.justlikemychild.com