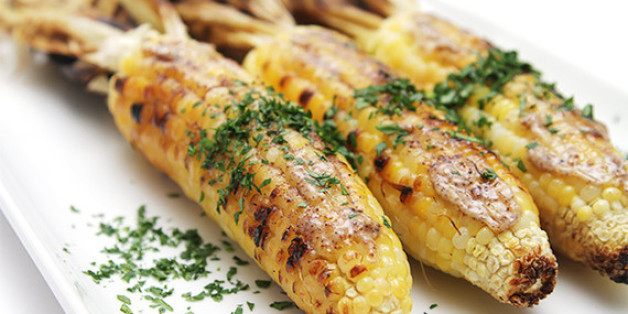 Corn on the cob is one of the best things about the summer season -- especially when the corn is super-sweet and juicy. And to get that kind of corn, I make a biweekly trip to a local farm where the corn is picked several times a day -- thus ensuring its absolute freshness! In fact, the corn is so fresh and tender that I usually serve it on its own, seasoned with a little salt and homemade butter. But, now and then, I like to dress it up a bit and serve it with this sumac butter. Savory and a little lemony, this butter makes eating corn on the cob an even more wonderful treat.
You can buy sumac in better food stores (like Williams-Sonoma), at Middle Eastern markets or at Amazon.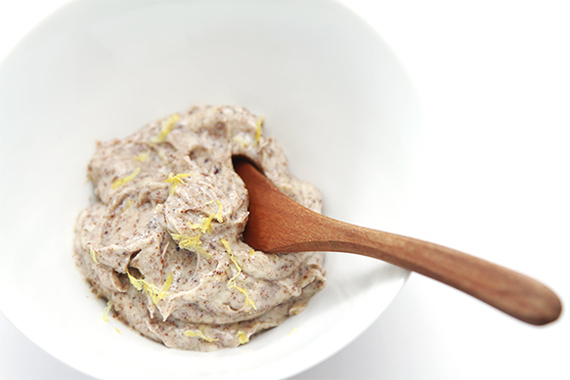 Corn on the cob with sumac butter
serves 8
active time: 15 min
For the sumac butter
4 tablespoons unsalted butter - at room temperature
2 teaspoons sumac (see sources above)
1/2 teaspoon finely grated lemon zest (use a microplane grater)
1/4 teaspoon sea salt
freshly ground black pepper to taste
For the corn
8 large ears fresh sweet corn
1 tablespoon sea salt (only if boiling the corn - see step 2)
2 tablespoons grapeseed or canola oil (only if grilling the corn - see step 3)
2 tablespoons finely chopped fresh parsley
Step 1: Place the butter in a small bowl. Add the sumac, lemon zest, salt and pepper. Stir until well blended and set aside.
Step 2: For boiled corn - Shuck the corn and bring 6 quarts of water to a boil in a large pot. Add the salt and corn. Fast-simmer for 3 minutes until the corn is barely tender. (The corn will be sweeter if slightly undercooked.) Drain the corn and place on a serving tray. Spread a little of the sumac butter on each ear, rotating the ears to season them evenly. Sprinkle with the parsley and serve.
Step 3: For grilled corn - Preheat grill to medium-high heat. Shuck the corn, but leave the last two layers of husk around each ear. Brush the husks with the oil and set aside on a tray. When the grill is ready, place corn directly on the grill and grill until husks are charred, rotating the ears so that they grill evenly on all sides. Transfer to a tray and remove the husks. Spread a little of the sumac butter on each ear, rotating the ears to season them evenly. Sprinkle with the parsley and serve.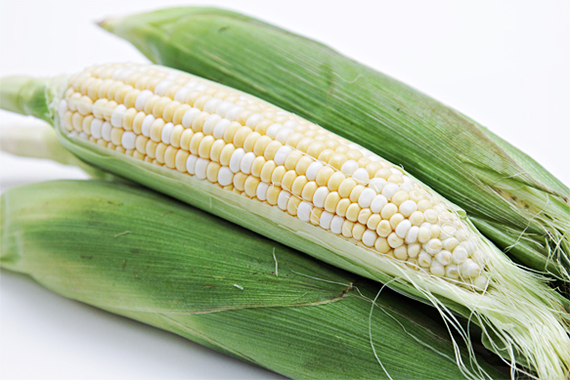 Can't find sumac near you? No worries... You can use cumin seeds instead, but make sure to toast them first and grind them in a mortar and pestle before adding to the butter, as in this recipe (see step 1).
SUBSCRIBE AND FOLLOW
Get top stories and blog posts emailed to me each day. Newsletters may offer personalized content or advertisements.
Learn more