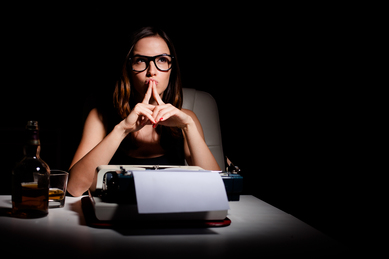 When I started the Warren Adler Short Story Contest in 2006 I had rather lofty ideas about integrity and fidelity to the goal of resurrecting the popularity of the short story which was in decline. I appointed qualified people, meaning people who were either authors themselves or teachers of literature or creative writing with the taste and experience to judge the submissions honestly.

It was a difficult chore at best and I wanted to guarantee that those who were the chosen winners were the very best of those who submitted their work. I offered cash prizes out of my own pocket. The first Prize Winner received $1000 and prizes were offered for our second and third choices. The submissions were free of charge.

In addition to the cash prizes I promised that the prizewinning stories would be published as an e-book anthology on Amazon and offered for sale with royalties given to the authors of the stories. My hope, of course, was to give a boost not only to the short story format but also to the writing careers of the talented writers who participated. The book, as promised, is available on Amazon.

The digital publishing revolution was in its infancy and I believe I was the first novelist to ever create such a contest on the Internet. As the cyber world grew so did the submissions. It became difficult and time consuming to read all of the offerings and finding enough quality judges to devote the time to honest assessment was becoming exceedingly burdensome to administer. The last thing i wanted to do was jeopardize the integrity of the contest.

Eventually I had no choice but to begin charging a small submission fee designed to perhaps curb the number of submissions as well as to provide judges with a stipend that would make it worth their time. Above all, the goal was to maintain the integrity of the contest and further the original goals of the enterprise.
After seven years of sponsoring the contest, I opted for a hiatus. It was a victim of its own success. To do it right required time, personnel and resources. I finally suspended the contest. I had no desire to create a startup and it was interfering with my own busy writing career.

What I didn't imagine was the tsunami of writing contests that it inspired. Worse, I never suspected that it would serve as a business model for entrepreneurs to get into the game just for profit.
I am somewhat suspect of the value these contests hold for participants.

Do Writing Contests Offer Quality Promotion?
Self-publishing requires self-promotion. It is an absolute necessity and comes with the territory, requiring time, effort and funding. The goal is "discoverability." Most never achieve it, regardless of the quality of their work.
The rise of self-published fiction authors has been spectacular. Unfortunately the glut has made it difficult for them to stand out from the crowd however excellent their writing is. Genre writers with promotional skills along with lots of money and time might find a niche, although the odds of making enough money to give up their day job is long.

Writers of standalone works outside of the constriction of genre have the toughest time of all. I hesitate to use the term "literary novel" since I have never totally understood that definition. It often strikes me as snobbery.

These writing contests, with their prestigious sounding names, offer the impression of quality promotion for the winners and, of course, bragging rights which can be dubious and of suspect value. One wonders who the judges are that are taking on such a massive amount of submissions. Few of these contest sponsors reveal their methods or the people who read this mass of material and make their judgments. It is often true of the most prestigious awards like the Pulitzer and the Nobel and I often wonder how some of the winners have reached the attention of the judges and who makes the screening decisions.
Writing Contests for Profit? Beware of Exploitation
By and large, internet-based contests tend to always charge a submission fee, which accounts for the sponsor's profits as well as its proliferation. Considering that these contests are expanding they must be profitable for the sponsors and are inspiring others to create mirror image money-making opportunities using a similar business plan. Their targets are vulnerable, aspiring writers desperate for recognition and the realization of their dreams.
Are the bragging rights of winning prizes in these contests worth the submission fees? Some winners might acknowledge that they have taken advantage of their prize and have used it to help promote their work and I am sure there is no end of puffery about their success. Nevertheless, they continue to be dubious.

Most of these contests are based upon dreams of literary glory, popularity, riches and movie adaptations on the part of authors. All truly believe that their work is deserving of recognition, popularity and prestige. Many probably fit that description. Indeed the sponsors know this and exploit it. It is the key to their monetary success.
There is a great deal of literary talent out there who go unrecognized and do not attract the traditional publishers. Of course it works both ways. The traditional publishers sometimes gamble on first novels and often lose their bets in the sales arena. Such is the nature of the beast.

This is not meant to be a blanket condemnation of writing contests. But since the Internet is a vast swamp of snake oil salesman hawking worthless schemes, products and ideas, consider this a cautionary tale.

As they say, Caveat Emptor - let the buyer beware.
The Warren Adler Short Story contest had a seven year run. The winning stories have been anthologized in an eBook available on Amazon. Warren Adler is best known for The War of the Roses, his masterpiece fictionalization of a macabre divorce turned into the Golden Globe and BAFTA nominated dark comedy hit starring Michael Douglas, Kathleen Turner and Danny DeVito. Adler's international hit stage adaptation of the novel will premiere on Broadway in 2016. Adler has also optioned and sold film rights for a number of his works including Random Hearts (starring Harrison Ford and Kristen Scott Thomas) and The Sunset Gang (produced by Linda Lavin for PBS' American Playhouse series starring Jerry Stiller, Uta Hagen, Harold Gould and Doris Roberts). In recent development are the Broadway Production of The War of the Roses, to be produced by Jay and Cindy Gutterman, The War of the Roses - The Children (Grey Eagle Films and Permut Presentations), a feature film adaptation of the sequel to Adler's iconic divorce story, Target Churchill (Grey Eagle Films and Solution Entertainment), Residue (Grey Eagle Films), Mourning Glory, to be adapted by Karen Leigh Hopkins, and Capitol Crimes (Grey Eagle Films and Sennet Entertainment), a television series based on his Fiona Fitzgerald mystery series. Read about all new film developments at www.Greyeaglefilms.com
This Blogger's Books and Other Items from...
SUBSCRIBE AND FOLLOW
Get top stories and blog posts emailed to me each day. Newsletters may offer personalized content or advertisements.
Learn more