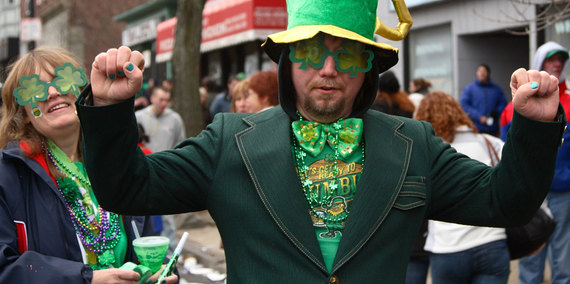 By Leigh Harrington, Boston editor for Where
Welcome to Boston, or as the Irish say, "Céad míle fáilte." On a trip here, we encourage you to track down all things Irish. For us, the fun of doing so is much more than a St. Patrick's Day muddied with green beer and shamrock-fancy accessories. The fun of it can be discovering how this country's early history is intertwined with Irish culture. Walk the Irish Heritage Trail, learn more about the Kennedy legacy and explore thriving local Irish communities. Of course, Boston's got pubs aplenty, which we recommend you visit for a pint, live music and camaraderie.
Walk & Talk History
History buffs can test their knowledge of the city's Irish-American legacy on a guided tour along the Irish Heritage Trail March 15-17 at 2 p.m. (or download a map and self-guide the trail for free anytime). Learn 300 years worth of interesting tidbits, including the Irish's role in the Revolutionary and Civil wars, infamous politicians with Irish roots, and more. Departs Boston Common Visitor Information Center, 139 Tremont St., Boston, 617.536.4100
Celebrate JFK's Legacy
Speaking of politicians with roots to Old Éire, John Fitzgerald Kennedy is Boston's Irish son and America's first Irish Catholic president. But who doesn't know that? Discover loads more about the Camelot Clan at the John F. Kennedy Presidential Library and Museum through exhibits that explore JFK's term in office and his Irish heritage in the nostalgic show "The Kennedy Family." Columbia Point, Boston, 617.514.1600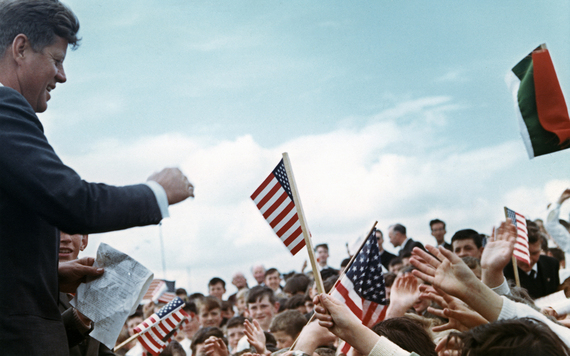 Pints at Green Dragon Tavern
Tucked onto tiny, cobblestoned Marshall Street, Green Dragon Tavern is today an adorable Irish pub serving bar food, the occasional Irish-inspired dish like corned beef and cabbage, and fresh drafts. But the place is also the namesake of the historic inn where members of the Sons of Liberty overheard plans for the British invasion of outlying towns Concord and Lexington at the start of the American Revolution and accordingly thwarted them. 11 Marshall St., Boston, 617.367.0055
Sightseeing & Shopping
From the Chinatown stop on the Orange Line, walk down Washington Street for a stroll through Downtown Crossing. Along the way, stop at the corner of School Street to appreciate the Boston Irish Famine Memorial built in 1998 in remembrance of the Irish famine, before browsing through Walgreens (24 School St., Boston, 617.372.8156) -- that's right, the drugstore, this massive version of which contains a juice bar with made-to-order smoothies and a hair salon, among the amenities. School Street at Washington Street, Boston
Irish Arts On Stage
Riverdance director John McColgan is the force behind new stage spectacular Heartbeat of Home, on tour in Boston March 26-April 6. Unlike its acclaimed predecessor, which focuses on traditional Irish step dancing, this edgy and powerful production seamlessly fuses modern and classic Latin, afro-Cuban and Irish music and dance. Citi Wang Theater, 270 Tremont St., Boston, 866.348.9738
Irish Life On Screen
The annual Boston Irish Film Festival celebrates important, groundbreaking contemporary feature films, documentaries and shorts created by native Irish and those of Irish diasporas. This year, catch screenings March 20-23 at Somerville Theater in Davis Square. 55 Davis Square, Somerville
Cheer the Court
Take a seat in the stands of TD Garden and help Lucky the Leprechaun cheer on Rajon Rondo, Jeff Green and rest of the Boston Celtics. Team founder Walter Brown enthusiastically named the Hub's cherished basketball squad in 1946 because, "Boston is full of Irishmen." TD Garden, 100 Legends Way, Boston, 866.423.5849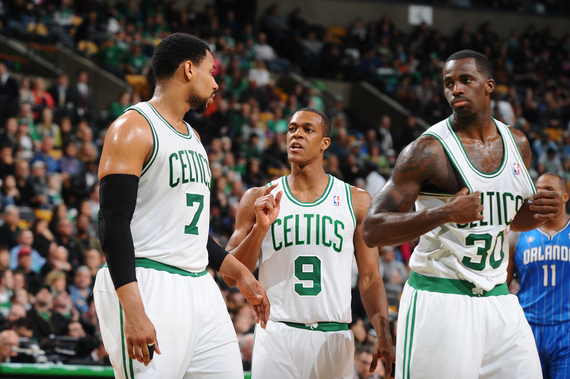 Join the Pub Club
Experience an "authentic" Irish pub experience -- or as close to one as you're going to find in this country. Boston's best are here.
On the Parade Route
Head to South Boston on March 16 for the St. Patrick's Day Parade, during which often as many as a million people congregate along Broadway in celebration of the neighborhood's and the city's Irish heritage. Now in its 113th year, this world-famous affair features bagpipers, marching bands, local politicians and war vets, and most of all, a festive, fun time. 1 p.m. Broadway to Andrew Square, South Boston
Head South
If you can't make it for the parade it's okay; you can spend any day in South Boston exploring the Irish-infused enclave. It's important to note that South Boston, or "Southie," is not at all the same as the South End, a common mistake made by non-natives. Bostonians head to this highly residential neighborhood for its beaches and its Irish bars -- with a working-class lineage South Boston offers plenty of no-frills watering holes. But also make sure to visit Castle Island, Fort Independence and serene Pleasure Bay. South Boston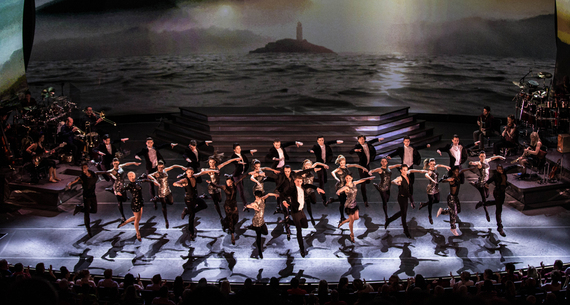 Find more tips and travel ideas at www.wheretraveler.com.
More from WhereTraveler.com:
Photo credits: Shutterstock; Robert Knudsen/John F. Kennedy Presidential Library; 2014 NBAE/Steve Babineau/NBAE via Getty Images; Jim Byrne/Riverdream Productions Limited 2013