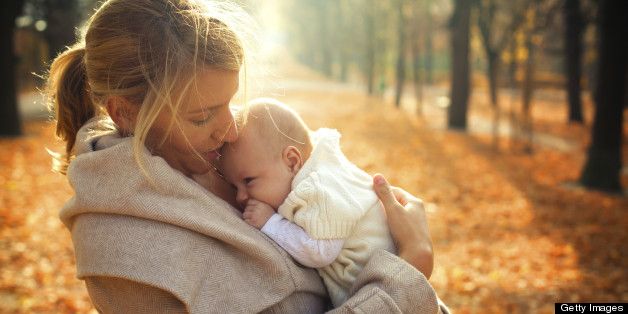 It's 2013, and most of us think of death in childbirth as something that used to happen in our great grandparents' time.
Yet even today, in some countries of the world, girls are more likely to die in childbirth than to go to school.
Taken together, those two statements do add up to progress. They mean that when we want to, we can stop needless maternal deaths -- and we are doing it in many countries. Worldwide, maternal deaths have declined by almost half since 1990, and skilled health workers now assist 10 percent more births than in 2000.
The health of women and children now has its rightful place at the top of the global policy agenda and resources and action have been pledged by the world's leaders.
That progress means little, however, to women who still have no access to health services. When nine-months pregnant Fatima trekked for eight hours across rural Pakistan to reach a health clinic, only to find no health worker there, she didn't feel the progress. When Rose delivered her baby alone in a health facility in busy Dar es Salaam because the midwife on duty was attending 20 other women in labor, she didn't feel the progress.
The White Ribbon Alliance is a grassroots movement deep in these communities and thousands like them, making sure progress reaches all women. The goal of the White Ribbon Alliance is to ensure that all women realize their rights to be safe and healthy before, during and after childbirth. Our members in each country decide what change is needed where they live, and funds raised go to supporting activities to achieve their goals.
Activities such as:
Raising awareness: White Ribbon Alliance organized the first ever women's march to the Taj Mahal, making a huge impression on the general public, media and policy makers in India.
Persuading governments: to increase budgets for women's health, and making sure money is spent on skilled care for women.
Harnessing media power for change: our Citizens' Voice and other TV films have shown politicians that voters expect them to take urgent action.
Convincing men, chiefs, religious leaders and parliamentary candidates to support rights for women in childbirth.
Learning from each other and leading change: making women's voices heard so that together we can find the best ways to save lives
The approach of the White ribbon Alliance is working. Successes include:
In Indonesia, White Ribbon Alliance organizes "Alert Villages" ensuring everyone in the village is ready to support women during birth with transportation, education, and funds for emergencies.
In Nepal, White Ribbon Alliance has more than 650 member organizations, advocating for a national safe motherhood bill to ensure respectful quality maternal health services are available for all women.
In Malawi, White Ribbon Alliance persuaded village Chiefs to rule that women must give birth in health centres - dramatically reducing the number of deaths in childbirth.


In India, White Ribbon Alliance closely monitored health facilities that were not delivering what was promised. As a result, access to 24/7 services doubled.
In Yemen, White Ribbon Alliance secured the support of 10,000 Imams to send out the message that family planning is not against the Koran and that child marriage was unacceptable.
In Tanzania, White Ribbon Alliance persuaded the government to double the number of midwives employed by the Ministry of Health each year.
We are honored to be a part of the Raise for Women Challenge. Through preventing needless deaths in childbirth we are addressing a huge global injustice at it roots and changing age-old thinking about the value of girls and women. It's our experience that the way that we are doing it -- by engaging and supporting change makers in their own countries -- is the only sustainable way to bring lasting change. Please join us in making needless maternal deaths a thing of the past -- for girls and women everywhere.
By Betsy McCallon -- Executive Director, White Ribbon Alliance