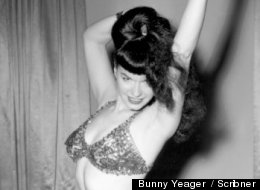 If you ever find yourself writing a novel about women photographers, six of whom are inspired by the lives and/or work of known women photographers, people will invariably (as it turns out), begin to recite a kind of cultural litany that goes something like this: Diane Arbus, Annie Leibovitz, Cindy Sherman, Nan Goldin, and Margaret Bourke-White.
But when I say, no, those are very fine photographers and clearly well-known, I am then asked who I have in mind. The mention of their names is sometimes met with uncertainty, even though their photographs are not. I realized that many people know the pictures, but not the names, or, in some case, the reverse.
In that spirit, here are some photographers (not necessarily in my novel) that you may already know without realizing that you know them, along with some that you may not know yet.
Whitney Otto is the author of Eight Girls Taking Pictures [Scribner, $25.00].
Imogen Cunningham. Also known for her botanicals, and for being a founding member of Group f/64 along with Ansel Adams and Edward Weston and four others. Their philosophy eschewed more manipulated photographic techniques in favor of a more natural approach.

Madame Yevonde is a British photographer whose best-known work--color-saturated, whimsical, modern--was done during between the wars. She was also a suffragette and this picture is an example of her playful approach to womens' rights. Her Goddess Series was twenty-four portraits of aristocratic ladies dressed in the most glamorous, anachronistic costumes. Ever.

Tina Modotti was an Italian beauty who, in her short life, was also a silent screen actress, a model, a muse, a lover and an assistant to Edward Weston, who instructed her in photography. She was a member of the Communist party, a revolutionary and a rumored spy. This portrait of her lover, Cuban revolutionary, Julio Antonio Mella's typewriter, was taken during her years in Mexico City and not long before his assassination.

Grete Stern was born in Germany to a Jewish family, and in Weimar Berlin, she and Ellen Auerbach had a photography studio called ringl + pit that specialized in advertising. She emigrated to Buenos Aires in 1935. From 1948 to 1950, Stern was hired by a womens' magazine to "illustrate" the dreams that readers of the magazine (mostly Argentine housewives) submitted. She made 150 photomontages, called Suenos (dreams), that comprise perhaps the most brilliant and telling psychological document ever made of the inner lives of women of that era.

Ruth Orkin's most recognizable photograph is American Girl in Italy, taken in 1951 when the 29 year-old professional photographer was traveling through Florence alone. What is slightly less known but no less spectacular is Orkin's decades long series, A World Through My Window, taken from the New York apartment she shared with her husband, Morris Engel and their two children. As she once said, Only a housewife, always at home caring for children, could've done the series, photographing the changing moods of the city and the park. It is a kind of companion piece to Stern's Suenos.

Imogen Cunningham. Cunningham took nudes as early as 1910 (including a self-portrait in 1906). She said, "--what a fuss that kicked up in Seattle! You might say I invented the nude." The clamor grew when, in 1915, she published nudes of her husband. This picture is elegant in form; it also recalls the the changing social mores of the late 1960s when it was taken, and a kind of timelessness.

Camille Soylagua is a contemporary photographer interested in filming something as small as an insect's wing, or in making a photogram of the universe. In her world, nature is fragile and strange and beautiful. Everything tells a story. Even this crescent moon, with its ghostly aura seems extraordinary.