Taylor Swift and Ertharin Cousin appear on the most recent Forbes list of the 100 most powerful women. Taylor comes in at #64 in the annual ranking. A few spots ahead of Taylor at #47 is Ertharin, who is the director of the UN World Food Programme (WFP).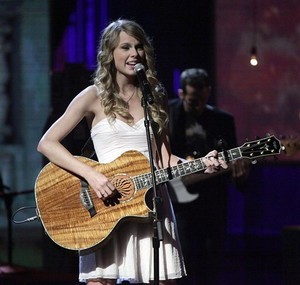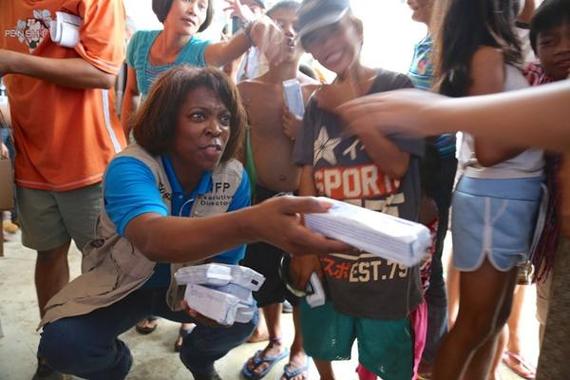 Top photo: Taylor Swift performing at the Hope for Haiti event which helped raise funds for earthquake relief in Haiti. Bottom photo: Ertharin Cousin is the director of the World Food Programme, the largest hunger relief agency.
Right after this list came out the World Food Program USA posed an interesting idea: Why not an alliance between Taylor and Ertharin against hunger? The WFP USA's article is titled Why Taylor Swift and Ertharin Cousin Could Be BFFs?
Let's hope this alliance takes place! And here is why.
There are more starving war refugees today than any time since World War II. The wars in Syria, Iraq, Yemen, Ukraine, South Sudan and other nations has created this unprecedented level of displacement and hunger.
As we speak people are fleeing for their lives in these war zones, with little or no food. War leads to hunger. We are seeing that on a massive and growing scale today.
The World Food Programme is on the front lines of feeding these hungry war victims. WFP depends on voluntary donations from governments and the public to provide this life-saving relief.
But the reality is the United States and other nations have not stepped up food aid in proportion to these emergencies. Rations have been cut for some of WFP's programs, leaving refugees with less food at their time of greatest need.
In fact, budget proposals from the President and the Congress show no increase, and even a reduction, in funding for the U.S. Food for Peace program. Food for Peace happens to be the largest donor of food aid to WFP as well as supporting charities like Catholic Relief Services and Save the Children.
Back in the World War II era, when we also saw massive flows of refugees and hunger, the U.S. increased relief efforts. The outpouring of generosity of the Greatest Generation culminated in the Marshall Plan to rebuild the devastated nations.
As General Dwight Eisenhower said during an appeal in 1948, feeding children is vital to building peace.
It's a lesson we would be wise to remember today. We need the most powerful women in the world to speak out together for the cause of fighting hunger.
A partnership between Taylor and Ertharin would do much to advance the cause of feeding the hungry. Worldwide there are 795 million people living in hunger.
Taylor has helped out WFP in the past with the Hope for Haiti event. WFP was one of the beneficiaries of the 2010 concert fundraiser, which Taylor was one of the performers. Taylor and Ertharin could expand the partnership from there.
The World Food Programme's key themes is to help small farmers in developing countries grow more food. WFP also provides school meals and nutrition programs for children across the globe.
Imagine if a generation of children could be saved from deadly malnutrition. Imagine if this generation were able to go to school instead of suffering with hunger.
Ertharin Cousin, along with Taylor Swift, could advance this goal which means so much for the whole world. All that it would take is a meeting between these two women, who are among the most powerful in the world. Let's hope someone is checking a calendar right now.
SUBSCRIBE TO & FOLLOW TRUMP'S FIRST 100 DAYS
How will Donald Trump's first 100 days impact YOU? Subscribe, choose the community that you most identify with or want to learn more about and we'll send you the news that matters most once a week throughout Trump's first 100 days in office. Learn more