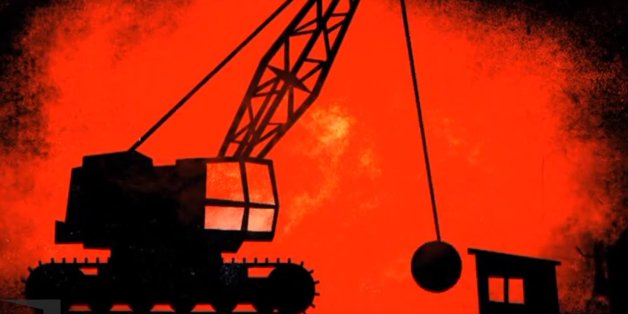 This post was written by Ryan Schlief
Monday was World Habitat Day. It's a day set aside to advocate for universal adequate housing. We know that not everyone has adequate housing. But did you know that millions of people are at risk of being forcibly removed from their homes every year? It's called forced eviction, and it is a violation of multiple human rights principles.
At WITNESS, Amnesty International and my organization the International Accountability Project, who are each running a global forced eviction campaign, we hear questions like these from the wider public: "Did the people being evicted not pay their rent?" or, "Shouldn't they move because a shopping mall would likely benefit more people?"
Forced evictions happen every day, on every continent and yet many of us would likely struggle to define it, even if you've actually seen it happen.
Maybe you've seen footage of the brutal bulldozing of homes in Rio or farms being razed in Cambodia. Maybe you know about the abuses that occur before the bulldozers even arrive: the lack of real consultation between communities and those proposing the project in Mexico, the threats and intimidation by authorities in Italy and the lack of compensation -- if any -- for homes and land in South Africa.
But did you know that after evictions, especially if there is no real resettlement plan, families are worse off? Scattered from their neighborhoods and without homes or the livelihoods, schools and hospitals upon which they relied, forced evictions represent a human-made tornado, an intentional disaster. But this is one disaster we should be able to prevent.
So how would you explain forced evictions in two minutes?
Amnesty and WITNESS asked the design firm Pentagram to help us communicate this without using human rights jargon, so that we could reach a greater number of people than those already signed up to our newsletters or our respective Facebook pages. We needed to first get your attention.
So we produced the two minute animation "Evict Them! In 5 Easy Steps" as if coming from a government or corporation that wants land for its own purposes.
The video is available in eight languages. And since releasing the animation this week, we have heard three other languages version are being made by activists themselves. This is a good sign.
The animation is part of an advocacy toolkit to aid anyone who wants to help end forced evictions. You can access all of the resources we've created for the campaign here.
With more people aware of forced evictions and how to fight them, we can finally ensure that communities are at the center of decision making when it affects their lives and home. And when we do -- the communities are better off -- as we have seen in our collaborative work in Brazil, Cambodia, Egypt, India and Mexico.
Activists and NGOs need these videos and materials. But more importantly, we need you (and everyone you know!) to get involved. Share the animation. Connect your friends with resources and TAKE ACTION now. Let's stop forced evictions!
You can also visit our Crowdrise page here.
Ryan Schlief is the co-director of the International Accountability Project. He was previously Senior Program Manager at WITNESS where he led the global campaign on forced evictions.