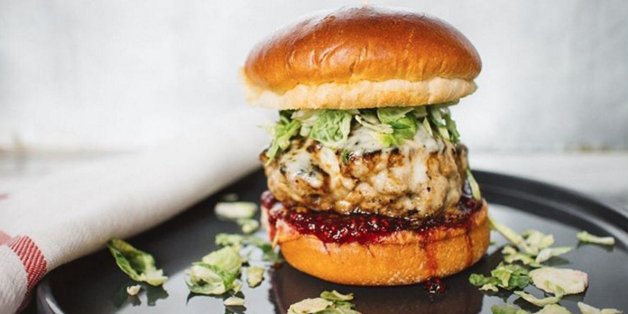 My love for Chicago, food and food pics has no bounds. Combing the three with a round-up of the best food ideas I've seen in the weeks leading up to arguably the largest food holiday. Enjoy!
1. Thanksgiving dinner in gelato. Cafe Spiaggia hosted a one-night-only Thanksgiving feast on Thursday, Nov. 19 with dishes made entirely of gelato or sorbetti. The menu featured sweet renditions of classic Thanksgiving dishes, including turkey with sage pizzelle, sweet potatoes and marshmallow, brussels sprouts, green bean casserole and spiced cranberry sauce. The dinner also included wine pairings from their sommelier - hope they bring this back in 2016.
&nbsp &nbsp
2. and 3. The turkey burger and pumpkin mac and cheese (baked in a pumpkin!) by Chefmade. Perfect for the 'Friendsgiving'/doing it for the 'gram types.