Image from Wikipedia.
Narcissus stares fixedly into the water which reflects his own image, but at moments he also perceives in it the flashes of a city with crumbling columns and shattered stained glass. Since September 23rd, the oil painting of a young man leaning over a lake, attributed to Michelangelo Merisi da Caravaggio, has been on display in the Universal Hall of the Museum of Fine Arts in Havana. The king of chiaroscuro, whose brush delighted in shadows, has come to this city that abounds in sun and shade. Transported and protected by the aviation company Blue Panorama, this painting and twelve other works make up an exhibition curated by Rossella Vodret and Giorgio Leone. A fragment of the Italian Baroque here with us, a piece of that epoch when a quarrelsome and eminent artist forever changed the concept of light in painting.
After the listlessness of August, this art exhibit brings back to us the sensation of being a part of the world. The university students look at Narcissus with greedy eyes, the museum curators feel they have a unique opportunity in their lives, and the nocturnal prowlers of Old Havana wonder why all the fuss over a "painted cloth." If the unquiet Milanese -- dead at just 39 years of age -- could shake off the dust of the centuries and walk our streets he would find here his old models, the same prototypes that served him to paint virgins and saints: prostitutes, beggars, the excluded... and also the young, seized by their own beauty. Caravaggio would find in this city many self-absorbed and distracted Cubans, trying not to let their eyes stray beyond the narrow circle around them. Hundreds of thousands of Narcissuses, refugees in what only feels safe now: their youth, their bodies, their beauty.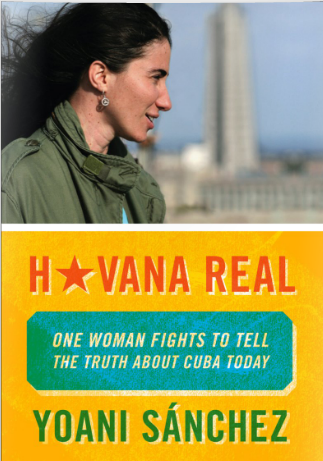 Yoani's blog, Generation Y, can be read here in English translation.
Translating Cuba is a new compilation blog with Yoani and other Cuban bloggers in English.
Yoani's new book in English, Havana Real, can be ordered here.
SUBSCRIBE TO & FOLLOW CULTURE SHIFT
Level up. Read THIS and be the most interesting person at your dinner party. Learn more