12 Business Mistakes You Absolutely Shouldn't Make
As entrepreneurs, we are told that it is always OK to make mistakes, but are there some mistakes that you should never make because they will destroy you and your business?
The following answers are provided by the Young Entrepreneur Council (YEC) is an invite-only organization comprised of the world's most promising young entrepreneurs. In partnership with Citi, YEC recently launched StartupCollective, a free virtual mentorship program that helps millions of entrepreneurs start and grow businesses.
A. Not Following the Data

Mistakes are great as long as you are learning from them. The worst thing an entrepreneur can do is make a mistake and not follow the hard data that is produced from the results. It's using lean startup methodologies -- always test and use the data to guide your future decisions.
- Matt Ehrlichman, Porch
A. Burning Bridges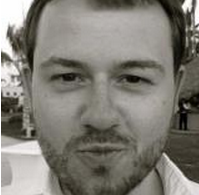 People often forget that you will have a life after your business. Your goals should be long term and as such, you should treat each person you meet with respect. You will very likely remain in that person's orbit (even if it feels like you won't at the time), and negative effects of a burned bridge will continually impact your future.
- Brennan White, Watchtower
A. Lying
You can make more money by being honest and trustworthy than you can with shady and dishonest business practices. Once you have a reputation of stretching the truth, you're toast. Customers value transparency and integrity, even if it means owning up to a mistake and vowing to make it right for them.
- Charles Gaudet, Predictable Profits
A. Ignoring Market Info

Start-ups are created to address problems in the market. But, as you build the solution to the initial problem, you learn more and more about the market and the dynamics that cause the problem or you discover a different problem. Don't be afraid of what you learn. Pivot your solution to address new information. Solve a problem in the marketplace that people will pay for, and the rest is easy.
- JT Allen, myFootpath LLC
A. Making It Personal With Your Team

The greatest asset any startup has is its team. You work closely on a daily basis toward a shared goal; without 100 percent alignment, you probably won't get there. On the journey, tensions will often rise. The one mistake you must avoid is making a disagreement personal. The discussion always has to anchor around what's best for the business; hurting someone personally will kill trust.
- Aaron Schwartz, Modify Watches
A. Not Vesting Your Equity Over Time

It is extremely difficult to find the right co-founders for your business. You need to have a similar work ethic and timeline for the investment, your chemistry has to match, and you have to make sound decisions for the company. Instead of getting all of your shares at once, consider vesting your equity over time so you have a fair solution if these factors do not line up, which is often the case.
- Doug Bend, Bend Law Group, PC
A. Forgetting Those Who've Helped You

Although it may not necessarily destroy you and your business, it is a good practice to treat everyone with respect and kindness. Never forget the people who helped you along the way.
- Bobby Grajewski, Edison Nation Medical
A. Avoiding Accountability

One mistake that will doom an entrepreneur is shirking accountability in the aftermath. The partners and customers who will be of value to your business in the long term will appreciate your acceptance of the responsibility and may even gain respect for showing character in a difficult situation. Conversely, reassigning blame shows a lack of confidence in your business and in yourself.
- Charles Bogoian, Kenai Sports, LLC
A. Saying Something You Could Regret

It doesn't matter how angry you are or how stupid a customer or client seems. Never say anything you wouldn't want published in a major media outlet.
- Jonathan Mead, Playbook
A. Having a Bad Credit Score

Keep an eye on your debt, and check your credit score regularly. Most mistakes are recoverable, but bad credit can last a long time. It is much easier to get a bad credit score than recover. Capital can drive a business to success, but without it? Well, let's just try and avoid that.
- Brendon Schenecker, Travel Vegas
A. Being Arrogant

I think the golden sin -- the only truly unrecoverable mistake -- is having unjustified arrogance. If multiple things or people are independently telling you that you're wrong, then you're a fool for not pushing your ego aside and doing something to change it.
- Phil Dumontet, DASHED
A. Letting Clients Bully You

As entrepreneurs, we are desperate to generate revenue. But often, we let clients become bullies. This will take a toll on you and your team.
- Alfredo Atanacio, Uassist.ME
Follow Young Entrepreneur Council on Twitter: www.twitter.com/YEC