Who is one entrepreneur I should follow on Twitter for advice and inspiration for building a nonprofit or socially-conscious venture?
The following answers are provided by the Young Entrepreneur Council (YEC) is an invite-only organization comprised of the world's most promising young entrepreneurs. In partnership with Citi, YEC recently launched StartupCollective, a free virtual mentorship program that helps millions of entrepreneurs start and grow businesses.
A. Steven Koltai

Even the most well-intentioned entrepreneurs can have disastrous impacts on a community if they lack global and cultural awareness. Steven Koltai (@skoltai) is founder of the Global Entrepreneurship Program and a related consultant firm. He helps startups provide solutions that work in communities across the globe. His approach of listening and responding to communities is valuable for compassionate founders.
- Manpreet Singh, Seva Call
A. Tammy Tibbetts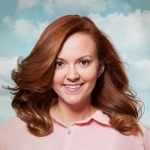 Tammy Tibbetts (@tammytibbetts) is the founder of one of my favorite nonprofits, She's The First (@shesthefirst), which supports education for girls all over the globe. At a young age, Tammy has brought a fresh perspective and social media savvy into the nonprofit world. Her Twitter feed is full of great advice for people looking to build their own social venture.
- Natalie MacNeil, She Takes on the World
A. Matt Flannery

Matt Flannery (@mattflannery) is the co-founder of Kiva, a nonprofit and socially-conscious venture.
- Brett Farmiloe, Internet Marketing Company
A. Suzanne Smith

My go-to source for cutting-edge and motivational information on social entrepreneurship is Social TrendSpotter (@socialtrendspot), founded by Suzanne Smith (@snstexas); she informs, educates and inspires. Suzanne isn't afraid of taking on tough subjects, such as why collaborations don't work and impact investing. I always look forward to her weekly feature.
- Tynesia Boyea-Robinson, Reliance Methods
A. Mark Tercek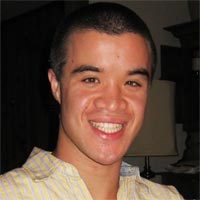 Mark Tercek (@MarkTercek) is the president of The Nature Conservancy, an organization that works to protect ecologically essential lands.
- Andrew Schrage, Money Crashers Personal Finance
A. Scott Harrison

Not only is he an awesome guy, but Scott Harrison (@scottharrison) also bootstrappedcharity: water (@charitywater) from the ground up, created a following, shares his story and continues to be a core part of the charity's vision and efforts. He is definitely a must-follow for any socially-conscious venture.
- Fabian Kaempfer, Chocomize
A. ONEHOPE Wine

ONEHOPE Wine (@ONEHOPEWINE) gives half of its profits to making a social impact. Its account showcases this and its philosophy as a company.
- Kelsey Meyer, Influence & Co.
A. Seth Godin

Seth Godin (@ThisIsSethsBlog) is one of a very small group of entrepreneurs I follow on Twitter. He's a genius! He mostly tweets links to his blog, which is a daily treasure trove of ideas and inspiration for entrepreneurs.
- Rakia Reynolds, Skai Blue Media
A. Adam Braun

Adam Braun (@AdamBraun) is the founder of the incredible "for-purpose" organization (that also happens to be a nonprofit), Pencils of Promise. I have never met a more engaging, motivational person. His dedication to his cause and to helping others is truly contagious, and anyone could benefit from the advice and anecdotes he offers on Twitter. He also coined the term "for-purpose" to redefine nonprofits.
- Jessica Brondo, Admitted.ly