Originally published on Youthradio.org, the premier source for youth generated news throughout the globe.
Maybe Youth Radio isn't the the first to this pork party, but we're going to celebrate Bacolicio.us anyway. When people talk about Internet innovations, they're typically talking about companies like google, facebook, and ebay -- the behemoths that generate piles of revenue.
And while those web giants surely deserve their places at the tech table, Bacolicious reminded us that bringing home the bacon doesn't always have to be about green backs. This funky site adds crispy goodness to all your favorite websites just by pasting "Bacolicio.us" before the url.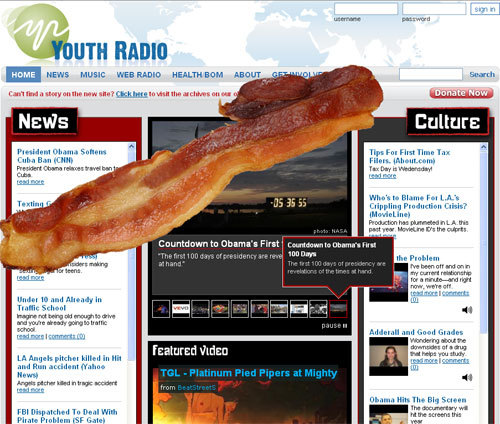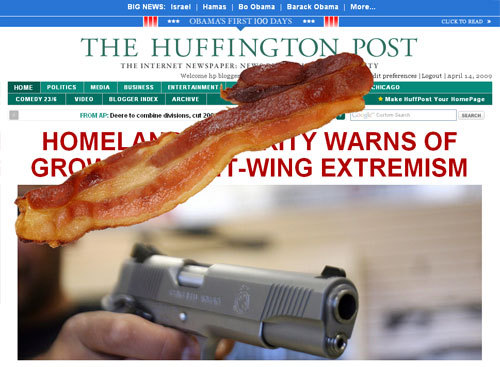 Beef, It's What's for Dinner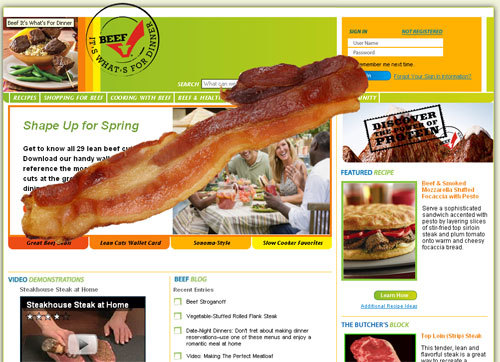 Youth Radio/Youth Media International (YMI) is youth-driven converged media production company that delivers the best youth news, culture and undiscovered talent to a cross section of audiences. To read more youth news from around the globe and explore high quality audio and video features, visit Youthradio.org.