At a time when the NFL is coming under pressure for ignoring evidence that links football to chronic brain damage, Youth Radio's special coverage examines how high school teams are dealing with teenage head injuries.
Turns out, only two states have actually implemented significant safety measures for high school football.
Does your school protect your head? Use the checklist below to find out, and learn a little more about safe tackling.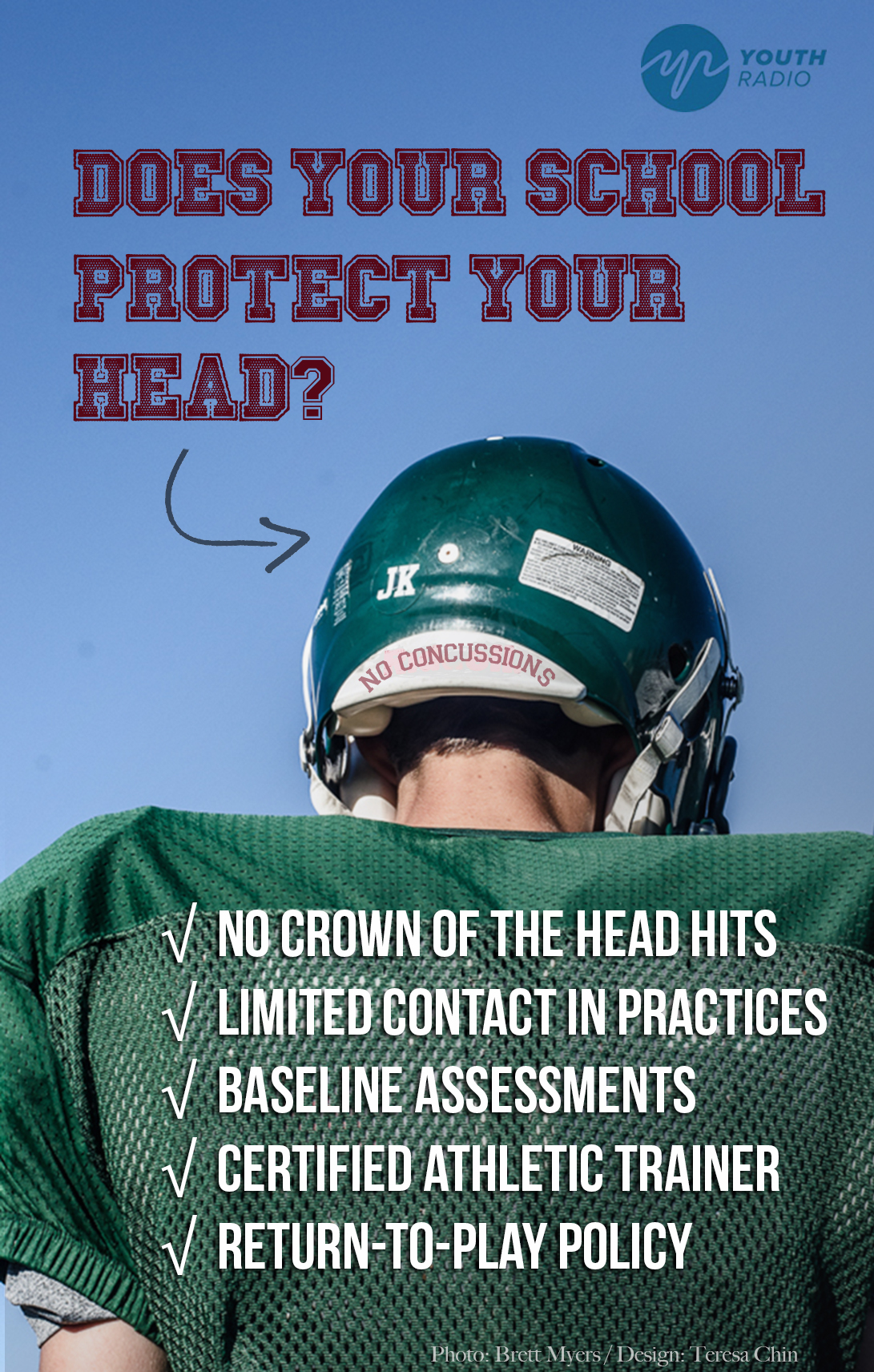 Photo: Brett Myers. Design: Teresa Chin.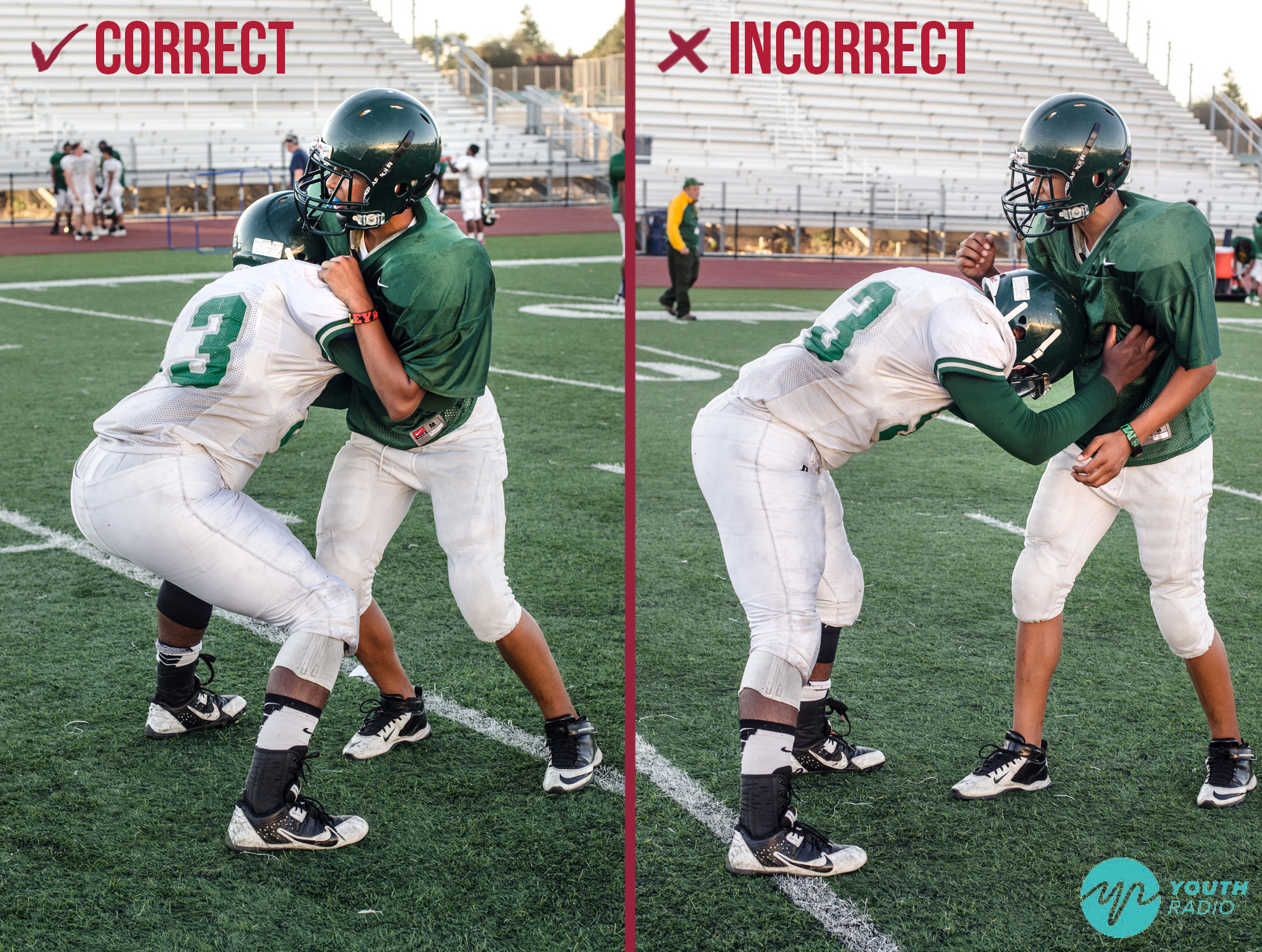 In the left image, the player's head is up and his shoulders are absorbing most of the impact, while the right image shows dangerous head-down technique that can lead to helmet-to-helmet collisions and neck injuries.
Photo: Brett Myers. Design: Teresa Chin.
Originally published on Youthradio.org, the premier source for youth generated news throughout the globe.
Youth Radio/Youth Media International (YMI) is youth-driven converged media production company that delivers the best youth news, culture and undiscovered talent to a cross section of audiences. To read more youth news from around the globe and explore high quality audio and video features, visit Youthradio.org