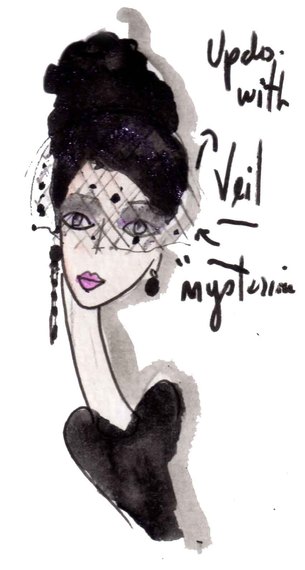 How are you surviving, as we reach the midpoint of the 2013 Holiday Party Marathon?
In my last post, I discussed tips and tricks to take your look from office to office party. But what if you are doing the bulk of your holiday entertaining at home? How do you create a festive look that gives you a buzz but is balanced enough for an intimate home gathering? This week the ever stylish Rebecca Moses helps illustrate the answer.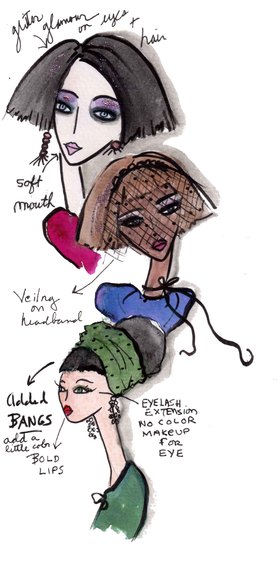 Rebecca's rule of thumb is, "Choose your dramatic point." The best way to look and feel current and festive is to juxtapose elements of drama with elements of casualness. Just like pairing a glamorous dress with a denim jacket, you can pair an extravagant hair style with simple makeup -- and vice versa -- to make a fresh and bold statement.
For example, if you choose to wear your hair in a voluminous explosion of curls, use subtle shades with a little shimmer for your eyes and lips. Should you choose a dramatic eye, keep your lips and hair soft and sweet -- perhaps you'll opt for a peachy gloss and a tousled ponytail.
Rebecca and I also agree that a fantastic way to lift your holiday spirit is to pick a style that is the opposite of your every day choice. Are you loyal to your curls? Try a sleek blowout with casual movement. Is your short hair always "au naturel"? You are then my ideal candidate for a short hair updo, such as a structured pompadour or fingerwaves. Just remember, Rebecca's rule of balance still applies.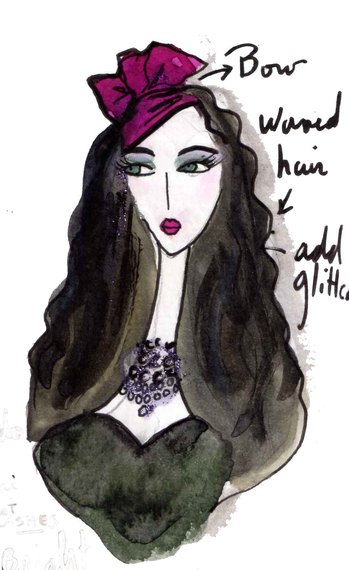 Rebecca and I are sure these ideas will keep you on track from now until January 2! Just keep "balance" and "juxtaposition" in mind and you can't go wrong.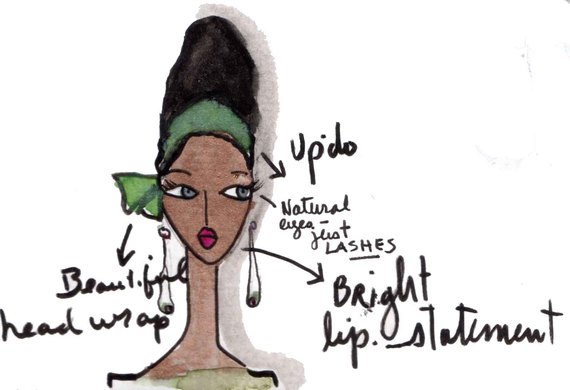 P.S. These are ideas for all ages. If you feel you are too old for these tips, I recommend watching the UK documentary Fabulous Fashionistas for extra inspiration!!
Happy Holidays!!