Last week in the cozy confines of a wood paneled space on ninth street, my eyes gazed upon a site I never thought I'd see as a fashion editor: a clothing line by Queen Latifah.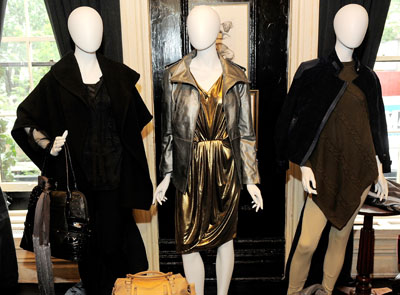 The A-List actress, singer, rapper and producer is known and admired for many things, but was her fashion sense one of them?
While she's always been well dressed, playing up her curves expertly and seamlessly switching her wardrobe between glam girl and tomboy -- this was something I never expected.
I should have been more visionary.
The clothes, which range in price from $29.99 for a scarf to $249 for a suede hobo bag are spot on. They may not necessarily remind you of her style (Have you ever seen her wear a knit poncho or tan riding pants?) but they just might remind you of yours! From chic, easy jackets to roomy, suede hobo bags, the line provides easy style at an easy price point. Interestingly enough, the clothing is not exclusively for plus-sized customers - but aims to service for women from size 2 to 24.
Check out the collection, which debuts on HSN in August, and let me know, are you buying it?
Queen Collection by Queen Latifah for HSN
Zandile Blay is founder of TheBlayReport.com and AfricaStyleDaily.com. She is currently Fashion Editor for Essence Magazine online.