I promise: I love being a journalist and was born to do it. Mom, Dad, aunts, uncles, brother and sister are all reporters. Naturally, I followed suit. Since selecting fashion as my "beat," I've never felt more whole - more complete - more fulfilled - more stupid.
As my collection of luxury shoes grow, and my collection of cash in the bank dips, I wonder why I couldn't pick a more profitable route to fulfillment.
Like the cast of the hit "reality" show, The Hills.
I just ran across their salaries on one of my favorite blogs and the numbers had me wondering if "the whole fashion thing" is working out for me.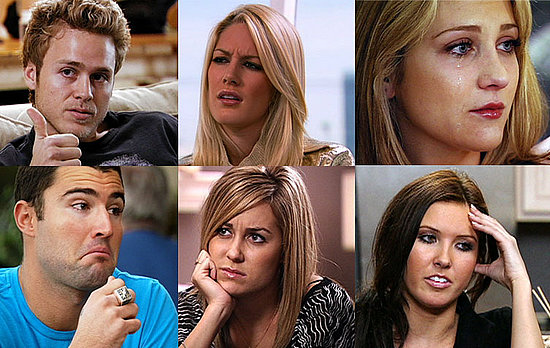 Spencer Pratt: $65,000. Heidi Montag: $100,000. Lo Bosworth: $100,000.
Brody Jenner: $45,000. Lauren Conrad: $125,000. Audrina Patridge: $100,000. Kristin Cavallari (not pictured) : $90,000
That's not per year. That's per show. More to the point, that's not their only source of income.
For most of these "reality stars," clothing lines, commercials, and appearances fees round out their tidy financial empires.
I'm not judging. I'm jealous.
A bachelors, a masters, and an unholy number of jobs later my only chance of seeing this kind of cash remains much as it did years ago: marrying rich, filing a lawsuit, or winning the lottery. Though each option remains slimmer than the last, my spirit is not dampened. Assuming you like your job as much as I like mine, lets take courage in something my Poppa told me as a kid (and reminds me of whenever he turns me down for money): follow your passion and the profit will come.
Adore Zandile's writing? Read more at her daily fashion blog, The Blay Report.
SUBSCRIBE TO & FOLLOW LIFESTYLE
HuffPost Lifestyle is a daily newsletter that will make you happier and healthier — one email at a time. Learn more