Dozens of designers. Countless shows. Hundreds of looks. During New York Fashion Week, standing out is no easy task. But, two young designers have found the trick: doing one thing and doing it really well.
For Misha Nonoo, fright, a London native who cut her teeth designing in Paris, that thing is jackets. Her pieces give blazers, trenches and shrugs a glam makeover. By infusing them with fashion forward elements: a train, ruching, structured shoulders, she elevates a basic item into a statement piece. Since launching the line, initially designed with close friend Deborah Merchante, she's slowly caught the attention of editors and retailers. WWD, Vogue and Elle are just a few of the publications which have highlighted the line, while retailers from Intermix to Brown's Focus are now stocking it in the U.S and London. It's no small feat, especially for a brand that just launched a little over a year ago.
"I think the collection has become very well edited," said of her Nonoo of her evolution, during her Spring 2011 presentation in midtown yesterday.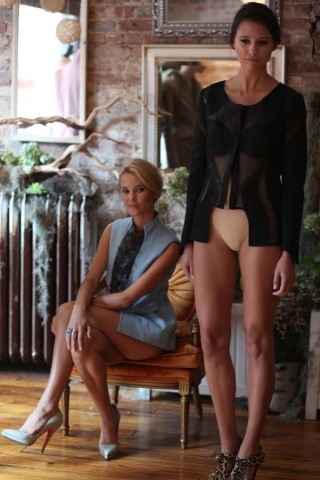 "It's always been about the fabrics and the tailoring, but it's also about the pairing," she continues. "You can have on shorts and a tank, but for me the jacket has always been the ultimate accessory."
For Reece Solomon, a Parsons graduate, that ultimate accessory is an obvious one: handbags. They are the foundation of her new line, Reece Hudson, which she launched with friend and business partner, Max Stein (both photographed above). In a category crowded with colorful options, Solomon's bags leap out because of the opposite characteristic: restraint.
"I want my designs to stay fresh season to season and have a timelessness to it," she explained at her preview on Monday. To wit, each of her three seasons consistently feature the same styles, like the clutch below. Subtle updates come in the form of revamped hardware, skins and, with her Spring 2011 collection: color.
"I wanted to take it slow," she explains. "I'm always looking to evolve, but I want it to be organic."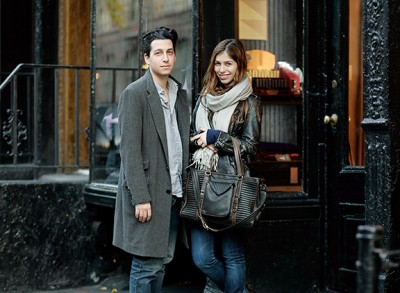 That strategy resonates with the new crop of young designers emerging in New York City, including Christopher Lee Suave, who creates graphic tees and Deryck Todd, who specializes in hats. For this new group, they've realized that the path from fashion rookie to rockstar doesn't require overwhelming collections that showcase everything from coats to socks. Even in the fast paced world of fashion, slow and steady can win the race after all.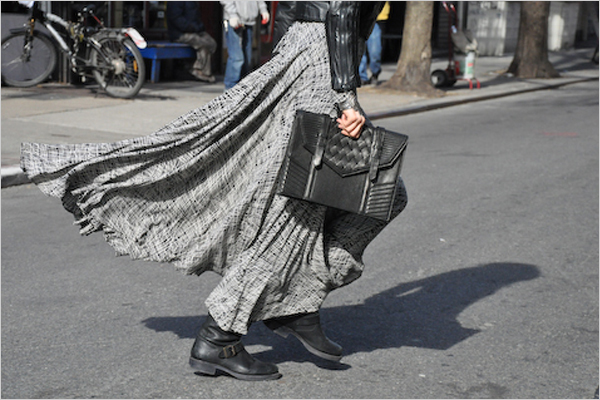 FOLLOW HUFFPOST