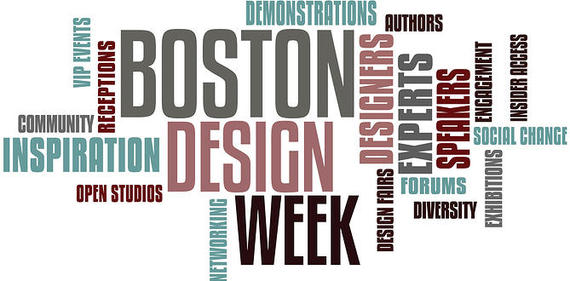 Boston Design Week returns this week for an encore of exhibitions, and workshops celebrating all aspects of design, from industrial to fashion. This 10-day citywide festival highlights some of the areas best fashion designers, interior designers, and renowned architects. Seeking to increase public awareness and appreciation of all aspects of design,Tony Fusco, co producer of the event shared that, "The vision is to encourage the public to explore architecture, environmental and landscape design, urban design, interior design, fashion, graphic design and photography, product and industrial design, and studio design such as furniture, decorative arts, sculpture, textiles, jewelry and more."
With that in mind, check out my must-see events of Boston Fashion Week 2015.
1) Join expert Italian furnishing curator and owner of Sedia, Dan Weldon, in celebrating the 30th Anniversary of their Italian manufacturing partners Matrix International with a night of Italian food and drinks and over 30 of their most popular designs on display. He will have a limited edition of the Arabesk Chair designed by Folke Jansson in a Pearl Diamond fabric. Take a picture with Arabesk and enter their #selfiecontest for a chance to win a piece of furniture from Matrix. Event Details: March 22nd from 6-10pm, 535 Albany st. Boston MA
2) Just blocks from Symphony Hall, Boston's Symphony Park has begun taking shape in the Fenway neighborhood that was designated as a cultural district in 2012 by the Massachusetts Cultural Council. Inspired by the park's name, both artistic and architectural features speak to notions of symphonic music and reflect the community's wishes for the park's design and artwork to influence and inform one another. A large, musically themed sculpture designed and fabricated by "best of Boston's" master sculptor, Jacob Kulin of Kulin Modern will be installed summer of 2015. Event Details: AD 20/21 discussion on Saturday March 28th at 2pm 539 Tremont Street, Boston, MA 02116
3) Join Mitchell Gold + Bob Williams as they celebrate their spring collection. Find the latest elements of their effortless comfort and style that can dress your living, dining, bedroom, entryway and more. Comfortable, eco-friendly, US-made upholstery, tables & storage in styles from mid-century to 70's mod and fashion-inspired pieces for the home, Mitchell Gold+Bob Williams collections are sure to leave you inspired. Event Details: March 21@ 2pm-5pm 142 Berkeley Street, Boston ma
SUBSCRIBE AND FOLLOW
Get top stories and blog posts emailed to me each day. Newsletters may offer personalized content or advertisements.
Learn more