A melting pot of old school journos, bloggers, broadcasters and--gasp! even those pampered publicists--converged on the House of Blues Foundation Room recently to celebrate the relaunch of Monarch Magazine.
There was no gimmicky raffle, promised celebrity sightings or even an open bar; instead, this event was a hub of music, conversation and professional connections--and it was standing room only.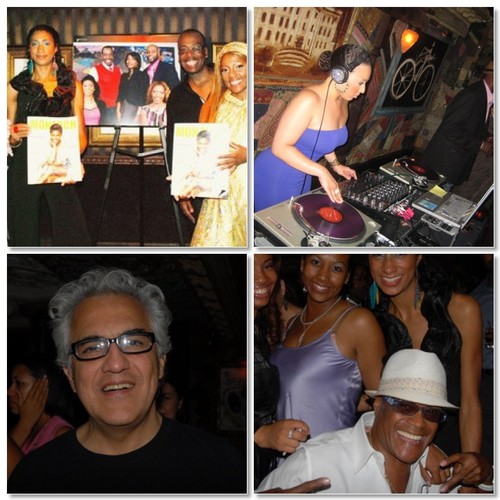 This successful launch event was significant for three reasons:
If you believe the Print Media Is Dead voices of doom, bloggers and traditional journos routinely engage in street fights over advertising dollars. And we're not going to discuss the wanton violence that occurs between the radio vs. blogtalkradio folks! However, the success of the launch party indicates that there's no beef between new and traditional media professionals. Instead, perhaps, this transitioning media climate has produced a united front where professionals adjust their skill set, and connect with other media professionals across all platforms for inspiration. I believe such a united front, if it exists outside of this occasion, produces even more ground-breaking content for the masses.
2. I saw white people. (Hispanics, too!)
The niche publication is not an island, as there were more than a few high-profile white and Hispanic media, fashion and music industry professionals in attendance to support Monarch, a national black publication. If this diversified network of support is a reality, and not a phenomenon, then niche urban glossies may not be on the media's endangered species list after all.
3. The print-to-event publicity model is effective.
Last but not least, organizers demonstrated a new inclusive business model for print media: the launch party was an event staged to heighten awareness of the magazine, but goes further by incorporating various new school social media platforms and old school word-of-mouth networking to publicize it.
With niche content, new media technology coupled with old school networking, and events--there's proof that print has not met it's end; instead, print is only the beginning.
Pics: Thai Tyler; Art Sims
This Blogger's Books and Other Items from...
SUBSCRIBE TO & FOLLOW THE MORNING EMAIL
Get top stories and blog posts emailed to me each day. Newsletters may offer personalized content or advertisements. Learn more