Russell Simmons has converted this nonbeliever.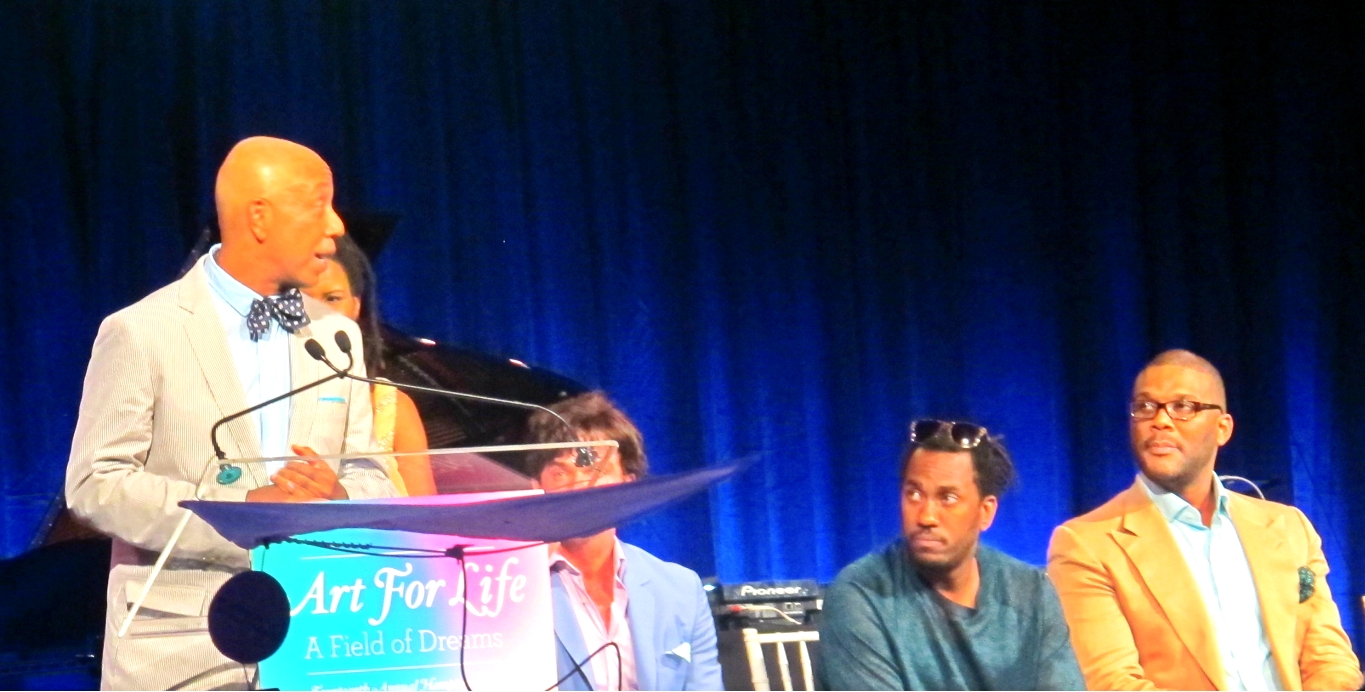 Many times I have shrugged at the notion of art as a necessity for today's youth. I understood why cash-strapped public schools nixed art and music programs in order to make ends meet.
How would a music lesson salve the thousand tiny cuts of poverty, racism, and community dysfunction?
When such debates took place, the vision of my own grade school art teacher would pop into focus, the exotic beauty with the colorful wardrobe and the classroom full of knickknacks and crafts. After a rough and tumble recess, we had art, and a living picture of patience, grace and daintiness.
She played Beethoven while we created our masterpieces. She taught us about abstract, and beauty, and most important, how to capture and channel your emotions with a paintbrush. Feeling sad? Create something. Your grandpa died? Envision a place that would make your grandpa happy and create it for him.
Hypocrite alert: In case you missed it, I benefited from the arts, built a life on the back of creative writing and 'channeling my emotions' through the written word, and I still did not give the arts its due for my well-rounded upbringing and lifestyle.
I still rolled with the nonbelievers of art's power, until last week, that is.
Last week, I was in the Hamptons, on Jocelyn Allen's Cadillac ATS media test drive and art appreciation tour with a diverse group of journalists. We attended Russell Simmons' Art for Life benefit, and that's where director and Art for Life honoree Tyler Perry showed me the light.
For Perry, creative writing saved his life, and helped him to build a new life.
As a young man who grew up in New Orleans, privilege and poverty were kissing cousins in Perry's neighborhood. Perry told the audience that the arts saved him. "When I was growing up, we didn't have arts in the schools, we had sports," Perry divulged. Perry had asthma, so he could not play sports: "So I turned to the arts to keep me away from the pimps, and hos and gang bangers."
I thought about that, art as an escape of a dire reality, and as a pathway to create a new reality.
On the commute home, I recalled an interview with radio/talk show personality Steve Harvey, who mentioned that he mentored underprivileged boys because as a little boy, music on the radio was all he had.
For Harvey, the radio saved his life, and helped him to build a new life.
And now here we are, with our nation's teens falling victim to gun violence, rage, hopelessness and poverty; simultaneously, shrinking school budgets have launched a full-scale war on the arts, and imagination and creativity are collateral damage.
A child without access to the arts is a child robbed of dreams and inspiration--and perhaps a new reality.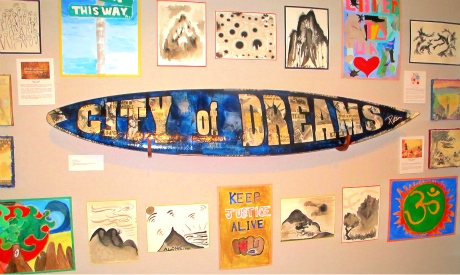 Ask yourself, what if an angry teen would pick up a paint brush, instead of a gun? What if a so-called thug could rage inside a music studio instead of on the streets?
Or, what if a young girl was taught to use her imagination to create beauty instead of relying on society to judge/reward her for it?
What if more of us would open our eyes to the importance of quality art programs in our public schools? I know I have, and therein lies the genius of philanthropist Russell Simmons' aptly named charity.
Art is for life and the lack of it can result in the death of dreams and opportunity.
Alas, this former nonbeliever has seen the light.
Photos by Zondra Hughes for the Huffington-Post.