It didn't take much to fall in love with Teena Marie's music.
She was a natural soul performer who swam upstream to find her success in the (then) segregated music industry.
And she was no autotune diva, Teena Marie was a White girl with rhythm and blues in her bones--and her very first label, Motown, was uncomfortable with that.
The dilemma was understandable: how would the (primarily Black) Motown audience react to a White woman performing R&B? Motown released Teena Marie's first album, Wild and Peaceful, (1979), a collaboration with her mentor Rick James, without her photo on the cover?
Of course fans assumed that she was Black; nevertheless, Teena Marie's Motown audience welcomed her, and stayed with her, even after discovering she was not. She revolutionized the perception of White female singers--they can, too, perform soul music.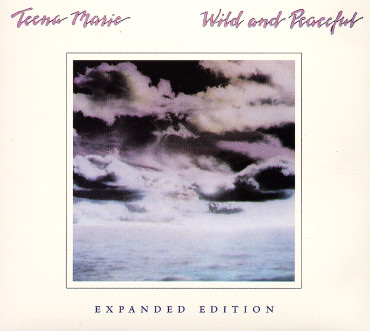 Teena Marie revolutionized the music business as well.
In 1976, Teena signed with labels Motown and Jobete, as a performer and songwriter. Each contract carried the option to renew annually for six years. Before she signed the contracts, Teena Marie was a 19-year-old local, unknown performer. During that contractual period, Teena Marie churned out four successful albums for Motown, and scored a gold record, It Must Be Magic, that sold more than 400,000 copies.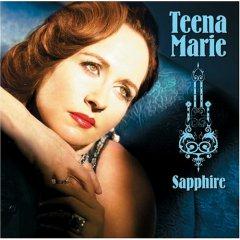 Enter the sixth and final year of the contracts and Teena Marie wanted to explore her options with another label. Here's what went down, according to the appeal:
In May 1982, Teena Marie informed Motown and Jobete she would no longer perform under the contracts and gave a written notice of recision. In August 1982, Motown and Jobete sued Teena Marie for breach of contract and injunctive and declaratory relief, among other things. The following month, more than six years after she began performing under the contracts, Motown and Jobete exercised their options to pay Teena Marie at the rate of $6,000 per year. In November 1982, Teena Marie informed Motown and Jobete she had signed a recording contract with another company and intended to commence performing for that company later in the month. Motown and Jobete sought a preliminary injunction under the exclusivity clauses of their contracts to prevent Teena Marie from performing services for another employer until her contracts with them expired in 1983.
The trial court restrained Teena Marie from performing as a singer or songwriter for anyone other than Motown and Jobete until April 9, 1983, the purported expiration date of her contracts.
Teena Marie appealed and the courts declared it was illegal for labels to keep artists contractually bound and refuse to release their work. The law, the Brockert Initiative, was named after Teena, whose legal name was Tina Marie Brockert.
Tina Marie received her big break in showbiz as a child guest star on The Beverly Hillbillies, made her mark in the music industry, and won a landmark case for artists to earn a living doing what they loved.
Teena Marie, much like the Average White Band, Hall & Oates, Queen, Christina Aguilera and so many other non-Black musicians who successfully crossed over to traditional Black music genres, challenge the very notion of race-defined musical talent. Perhaps the bigger lesson of blue-eyed soul is that music is the great equalizer, and it belongs to the human race.
This Blogger's Books and Other Items from...
SUBSCRIBE TO & FOLLOW ENTERTAINMENT
HuffPost Entertainment is your one-stop shop for celebrity news, hilarious late-night bits, industry and awards coverage and more — sent right to your inbox six days a week. Learn more