It's Angelina Jolie's now estranged father Jon Voight: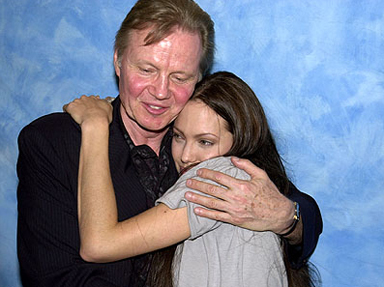 Jon Voight is the midnight cowboy on Rudy Giuliani's campaign caravan through Florida. The Oscar winner hailed Giuliani for cleaning up New York, The News' David Saltonstall reports. "The miracle happened," Voight told a crowd in Orlando. "God sent an angel named Rudy Giuliani." Voight was less inclined to talk about his estranged daughter, Angelina Jolie. Asked how Angelina felt about Giuliani, Voight said, "I don't know." He was also cautious when queried about reports that she's pregnant again. "It's wonderful news that she's having another child - if that is true," said her dad.
Keep reading.
Read HuffPost's overlooked quotes of the day.