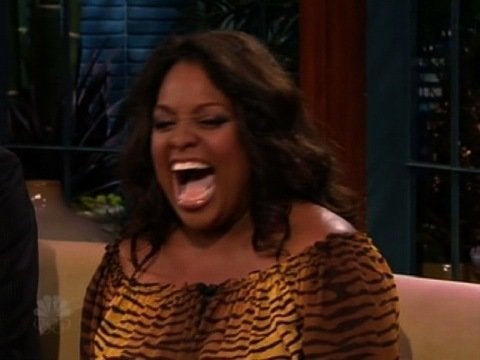 The View's Sherri Shepherd was on "The Tonight Show" last night. After caressing fellow guest David Beckham — and prompting Jay Leno to remind her that had only 20 minutes left — she told Jay about discovering that she had Type 2 Diabetes.
"Black people don't talk about diabetes that much," says Shepherd. "I never knew anything. I thought everyone had an uncle with a leg cut off!"
Leno and Shepherd commiserated over eating hamburgers wrapped in lettuce rather than a carb-heavy bun. "I think it's like making love and not having an orgasm," says Shepherd. "And the bun also works in the other one too," adds Leno.
David Beckham was highly — if shyly — amused throughout the conversation.