OK! Magazine wants you to think Jennifer Aniston has finally found love in the arms of Orlando Bloom — and they've cropped out Eva Longoria to prove it.
OK!'s cover image this week shows Orlando and Jen canoodling last month at the EBMRF Dinner in honor of Ken Paves' Big Give at Beso in Hollywood.
But the picture actually featured Eva Longoria as well, with Bloom in the middle with his arms around both women and Jennifer to his left (unlike the OK! cover, which flips the pair).
Decide for yourself which Photoshopped OK! cover is more irresponsible, this week's rumor-mongering or last week's Britney Spears weight loss cover showing a picture from 2003.
How to Create a Rumor In Four Easy Steps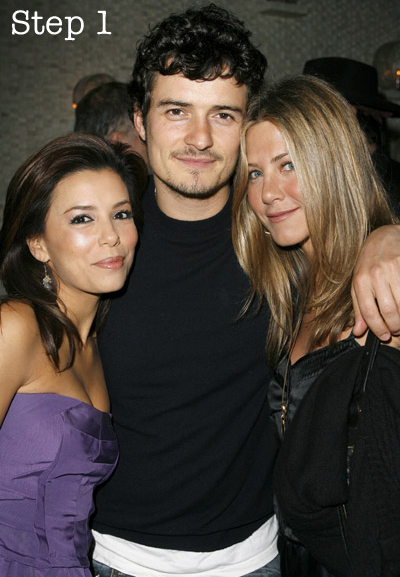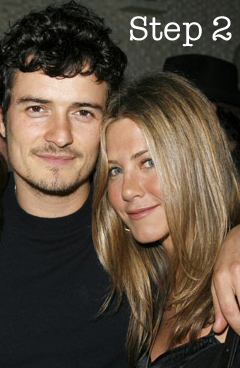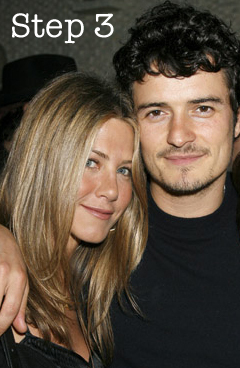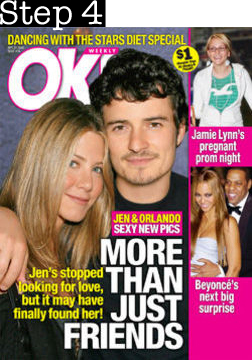 Photo of Bloom, Aniston, and Longoria via Wireimage