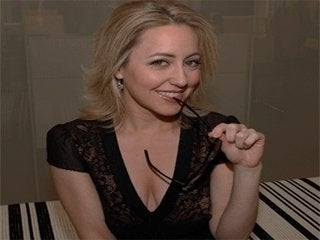 Fair and balanced? Fox News' "sexpert" Yvonne K. Fulbright has a new column up today describing the "ins and outs" of shaving your pubes. Here's a sample:
Are you bare there? With summer just around the corner, you may now be thinking about joining the ranks of the totally shaven.

It's no longer simply a style concern for porn stars; it seems that everyone now - guy or gal - is giving at least some thought to pubic hair care. I certainly get enough e-mails from male readers about going hairless. They want to know: What's the deal? How is it that nether region hair maintenance has evolved into an art form? Should I do it, too?

Hair removal in contemporary Western cultures is actually not a modern day phenomenon. Such practices have been prevalent in cultures worldwide, like Ancient Egypt, Greece, Rome, Uganda, and the Tobriand Islands.

Just a hint of hair or going totally bare has throughout history been equated with the highest of beauty and femininity. Women in the Middle Ages, as seen in Botticelli's late 15th century painting "The Birth of Venus," were known to have kept their wares entirely shaven.
Read the full column here. Of course, this column should hardly come as a surprise. Even as Bill O'Reilly bemoans that "the moral and ethical climate in America is declining," and that the "Internet and an irresponsible media have hit traditional values hard," Fox News has become a premiere purveyor of sexualized news. Or as BraveNewFilms described it, FoxNewsPorn: