With same-sex couples rushing to get married in California, HuffPost has weddings on our mind. Here's a look at some of the world's weirdest wedding rituals:
In the Scottish pre-wedding tradition of "Blackening the Bride," The bride is taken by surprise and covered with foul substances, such as eggs, various sauces, feathers, and well you name it...

The bride to be, officially blackened, is the then paraded around town, and of course a few pubs, for all to see.
Watch this bride get "blackened":
Another strange wedding ritual involves kidnapping the bride:
In many small villages throughout Germany, friends of the bride and groom will kidnap the bride and hide her somewhere.The groom then has to search to find her.

Of course the search always begins in the local pub, for obvious reasons, where the groom will invite everyone to join him in the search, after buying them all a drink.
Check out this "kidnapped" bride.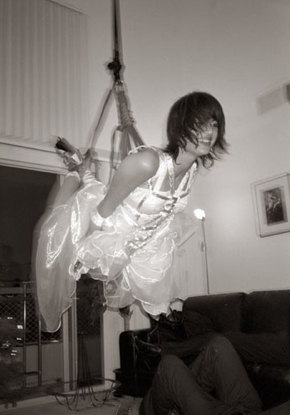 Read more of the world's most bizarre wedding rituals.