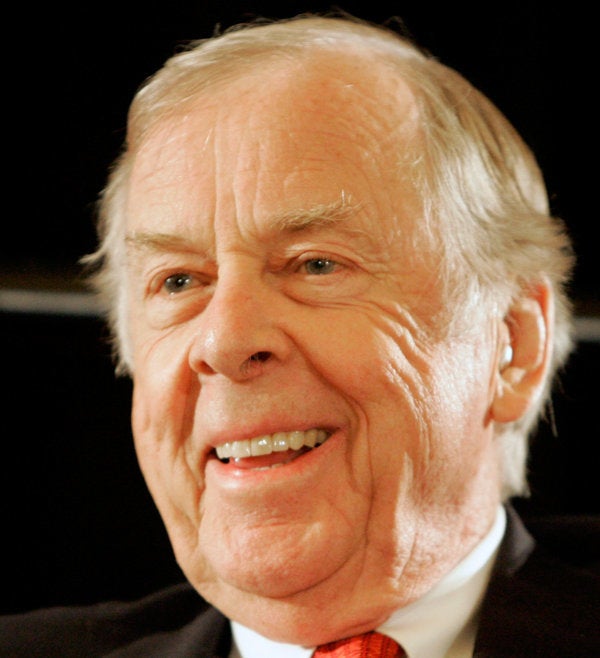 CNBC hosted T. Boone Pickens today to talk about oil prices and his new wind power venture.
Legendary oil investor T. Boone Pickens stood by his forecast that oil prices will hover around $150 a barrel now and told CNBC that they may fall to about $100 in two years.

"I'll stick with $150 (per barrel)," Pickens, who is also CEO of BP Capital, told "Squawk Box". "Demand going down, that's what will bring this thing in better balance".

Asked where he saw the price of oil going in the next two years, he said: "You could get it back down to about 100."
Carl Pope, executive director of the Sierra Club, believes in the energy plan and blogged about it here at the Huffington Post.
Pickens had also recently been in the news for buying up a lot of water rights under the Texas panhandle -- a location that also scores a starring role in his wind power pitch.
Pickens has bought airtime for TV ads outlining his wind power plan, which have begun airing and are also available on his Web site. Watch below: