Story Highlights
:: CNN Hero's nonprofit Pedals for Progress gives new life to used bicycles
:: Dave Schweidenback saw transformative effects of bikes while in the Peace Corps
:: More than 115,000 used bikes have been sent to 32 developing countries since '91
:: Low-cost bikes help local residents gain access to jobs, health care and schools
Several times a year, 55-year-old Dave Schweidenback can be found prepping large shipments of used bicycles bound for a developing country. For Schweidenback, gathering and breaking down these bikes is a labor of love -- one that is helping to keep the bikes out of landfills and give them new life.
"Used bicycles can transform the economic and social condition of families," says Schweidenback. "[They] give people access to jobs, health care and education that is too distant for walking."
Since 1991, Schweidenback's nonprofit Pedals for Progress has collected and shipped more than 115,000 used bicycles to 32 developing countries worldwide, where they are sold at a low cost to local residents like Don Roberto Garcia.
"A used woman's mountain bicycle changed my life," says Garcia, 54, a house cleaning supplies salesman in Nicaragua who works six days a week to support his six children and buy medicine for his wife, who suffers from cancer.

Read The Inspiring Story Of Pedals For Progress Here . . .
For More On Bike Culture And Biking For A Better Future . . .
:: Olivia Zaleski: The Notable And Notorious -- On Bicycles!
:: Olivia Zaleski: Influential People Riding Bicycles
:: Oil Prices Rising, Bike To Work: 12 Tips To Get Started
Cheap Bike Rentals The Newest Fashion In Paris
and lots here here on biking through soaring oil prices and consequently record-high gas prices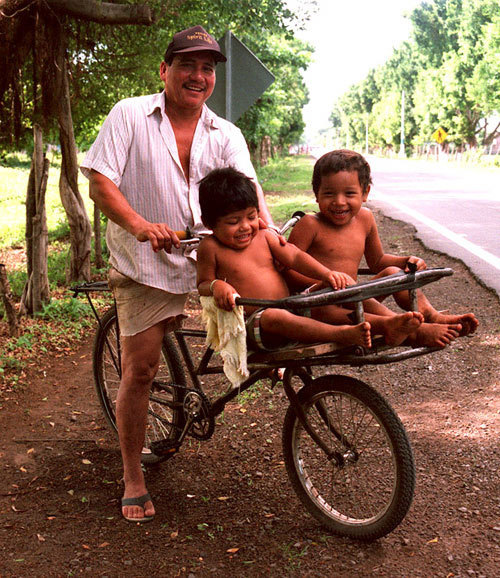 image courtesy Pedals for Progress