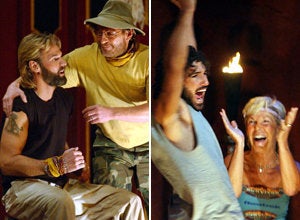 Longtime CBS reality topper Ghen Maynard is out at the net.
Maynard's departure ends weeks of rumors that the Eye net might be making a change with its alternative/unscripted team. Buzz that Maynard may be out grew even louder last week; the decision came late Friday night.
The exec will maintain a relationship with CBS, however: The net is converting his executive contract into a production and development deal.
Under the new terms, Maynard will hold a first-look pact at CBS and the CW, effective immediately.
CBS hasn't named a replacement for Maynard, but said his position will be filled. Maynard oversaw reality programming for both the Eye and CW, and he'll assist in both nets' transition plans.
Maynard's departure comes as CBS struggles to launch a new unscripted hit. The Eye still does well with "Survivor," "The Amazing Race" and "Big Brother," shows all developed under Maynard's watch. But CBS' more recent tries, including this summer's "Greatest American Dog" and last year's "Kid Nation," failed to garner much interest.