Sarah Palin in her dorm room at the University of Idaho wearing a t-shirt that reads "I May Be Broke, But I'm Not Flat Busted." According to the Associated Press, the photo was provided by Sarah Palin's family.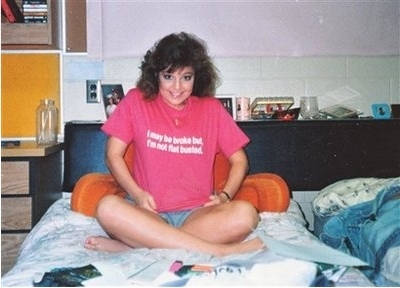 Check out the close-up to really read the words on Palin's t-shirt: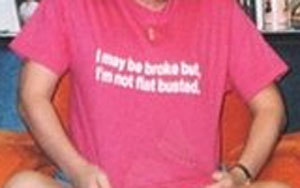 See more photos of Sarah Palin here. Read all about her at HuffPost's Sarah Palin big news page.
See Piper Palin photos from the RNC