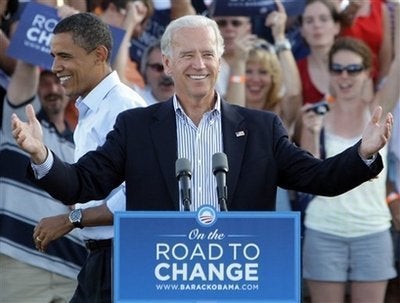 Joe Biden says there are obvious differences between himself and fellow vice presidential candidate Sarah Palin, but they're not just on policy. She's good-looking.
"There's a gigantic difference between John McCain and Barack Obama and between me and I suspect my vice presidential opponent," Biden said at an outdoor rally Sunday, getting ready to hit the GOP ticket for their economic policies.
"She's good-looking," he quipped.