Bristol Palin and her boyfriend Levi Johnston arrived Wednesday to watch Sarah Palin speak with more than Bristol's baby bump on display. In addition to wearing a ring on her left ring finger, Levi wore something on his. Look at the photos below for the up-close look at "Bristol" tattooed on his left ring finger.
Scroll down for Bristol and Levi's ring finger photos.
See more Levi Johnston photos
Some Bristol Palin photos, including a zoom in of her ring
See Piper Palin photos from the RNC
See Track Palin photos, Sarah Palin's oldest child.
TATTOO PHOTOS: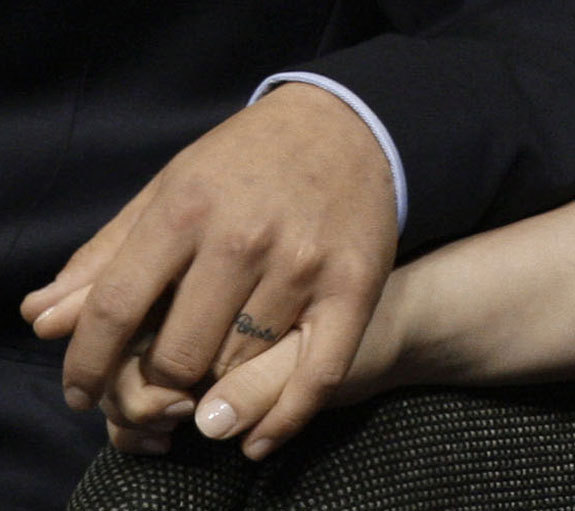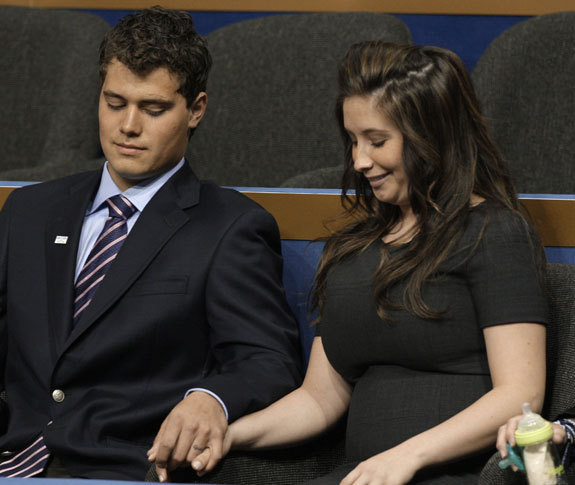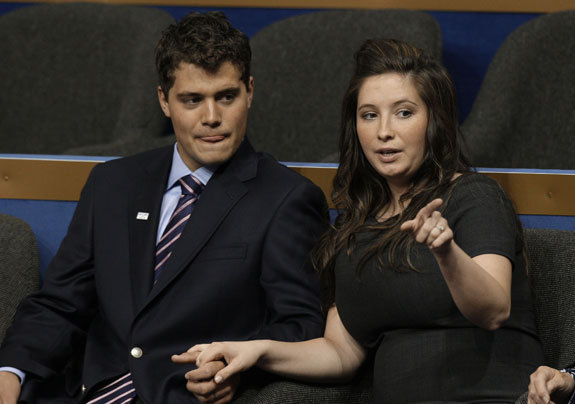 Us picked up the Levi Johnston tattoo story and then TMZ also did a Levi Johnston Bristol tattoo piece.