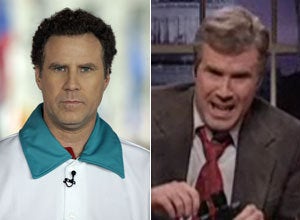 Will Ferrell will make his Broadway debut in January in the new solo comedy "You're Welcome America. A Final Night With George W Bush."
Production will be helmed by Adam McKay, the writer-director of Ferrell pics "Step Brothers," "Talladega Nights: The Ballad of Ricky Bobby" and "Anchorman: The Legend of Ron Burgundy."
Plot of the show remains sketchy, but the title and timing suggest a Bush caricature and plenty of topical humor.
Production begins previews Inauguration Day, Jan. 20, ahead of a Feb. 1 opening at the Cort Theater. Limited engagement is skedded to shutter March 15.

Keep reading
FLASHBACK
Watch an eerily-prescient Ferrell as Bush giving a State of the Union: