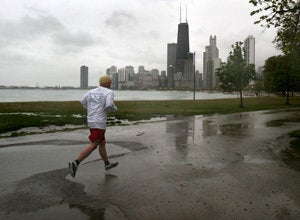 Chicago's northern lakefront has become the battleground for an ongoing dispute over its future developments in the 48th Ward.
Voters next week will decide whether to endorse a referendum opposing the planned expansion of the lakefront bike path from Hollywood Avenue, where it currently ends, to Evanston. Existing designs would require the creation of an off-shore island.
The project, headed by the advocacy organization Friends of the Parks (FOTP), has been met by criticism from StopTheLandfill.org, an informal group of Edgewater residents who fashioned the referendum after a similar one introduced in Rogers Park last fall.