Fox News is known for outrageous graphics. Remember the chyron under a photo of Michelle Obama that called her "Obama's Baby Mama"? Well the producer who oversaw that to air got fired after the network initially tried to stem the issue by calling it "poor judgment."
Last night Fox ran another graphic that could be considered "poor judgment." This one had two gunmen pointing their pistols at photos of Barack Obama and John McCain.
See for yourself and decide whether it's "poor judgment" to point guns at our presidential nominees, especially when news of Obama assassination plots continues to surface.
Check out the photo and watch a bit of the segment that aired: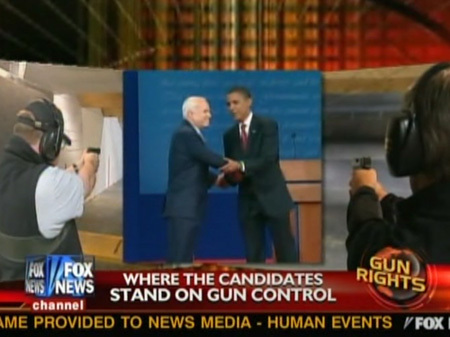 <0--1892181915--hh> 0--1892181915--hh>