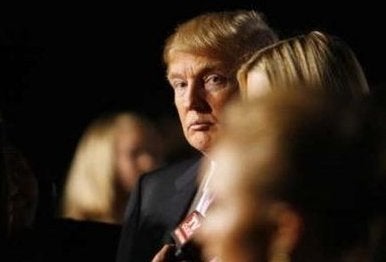 Luxury hotel and resort developer Donald Trump sued Deutsche Bank and several other banks on Monday, demanding $3 billion in damages, claiming they broke agreements in the construction and financing of Trump International Hotel and Tower in Chicago.
The unfinished 92-story complex that would be the second-tallest building in the United States behind Chicago's Sears Tower was due for completion in mid-2009.
Trump has been trying to extend a $640 million construction credit from a group of lenders led by Deutsche Bank, The Wall Street Journal reported last Friday.