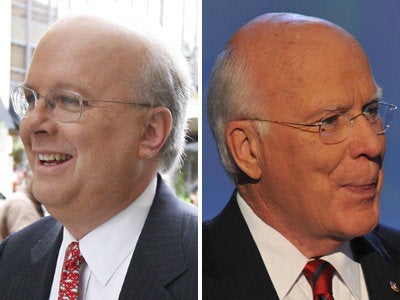 The Senate Judiciary Committee is releasing a 60-page report justifying its contempt of Congress citations aimed at Karl Rove and other Bush administration figures, but the chances the Senate will actually vote to pursue criminal charges are slim.
The contempt citations stem from the committee's investigation of the US Attorney firing scandal. Rove, who resigned last year from his White House post, and Bush Chief of Staff Josh Bolten, among others, refused to comply with subpoenas demanding testimony and documents related to the committee's investigation of the politically motivated attorney firings.
Bolten and Harriet Miers, the former White House counsel, already are fighting contempt charges issued by the House after they snubbed subpoenas from that chamber's parallel investigation of the attorney firing. Leahy has not said whether he will continue to push for criminal charges from the Senate after Bush leaves office next year, but he vowed to continue working to fix abuses within the Justice Department.