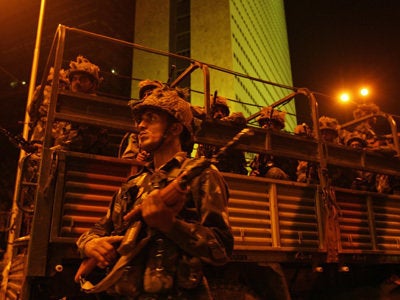 PARIS -- A day after the terror attacks in Mumbai that killed over 100 people, one question remained as impenetrable as the smoke that still billowed from two of the city's landmark hotels: who carried out the attacks?
Security officials and experts agreed that the assaults represented a marked departure in scope and ambition from other recent terrorist attacks in India, which have singled out local people rather than foreigners and hit single rather than multiple targets.
The Mumbai assault, by contrast, was "uniquely disturbing," said Sajjan Gohel, a security expert in London, because it seemed directed at foreigners, involved hostage taking and was aimed at multiple "soft, symbolic targets." The attacks "aimed to create maximum terror and human carnage and damage the economy," he said in a telephone interview.