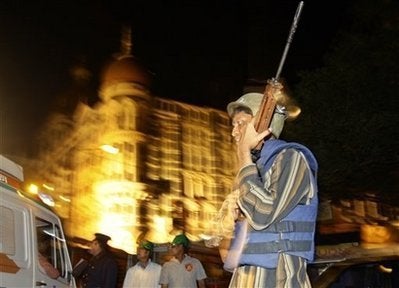 The Chicago man who was killed in the Mumbai terrorist attacks was slain after a gunman asked him for identification that showed he was an American, his niece told the Chicago Sun-Times.
Sandeep "Sam" Jeswani, 43, of Andersonville, was eating at the Oberoi-Trident hotel on Wednesday when the assault began, said his niece, Sonal Jeswani.

"He was having dinner with his friends and someone came up to him and asked him, 'Can I see your ID?' And as soon as he gave him his ID, that's when it happened,'' she said.

Her account echoes reports that terrorists singled out Americans and Britons. Sonal Jeswani said she heard the story from her parents after they visited with his widow, Maribeth "Beth" Jeswani.
Read complete coverage of the attacks here.