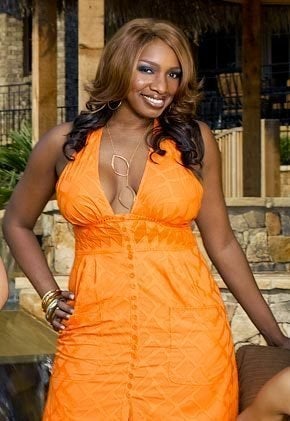 NeNe Leakes, star of The Real Housewives of Atlanta, is no longer living at the 5,000-square-foot, 5-bedroom home shown on the hit Bravo series.
According to The Atlanta Journal-Constitution, she and her husband, real estate investor Gregory Leakes, left the property in November -- a month after an eviction notice was filed by Winwood Properties.
The notice, filed Sept. 24, claimed that they owed $6,240 in past rent.
"The tenant said they would move by Sept. 14th because they could no longer afford the house," the notice read.
NeNe would not reveal where she is currently living.