The Washington Post reports that Jon Favreau, chief speechwriter for President-elect Barack Obama, was caught partying with a cardboard cutout of Hillary Clinton in some interesting Facebook photos.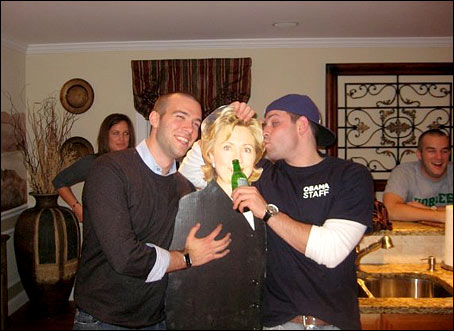 Asked about the photos, Favreau, who was recently appointed director of speechwriting for the White House, declined comment. A transition official said that Favreau had "reached out to Senator Clinton to offer an apology."
The Post adds that Clinton's team is taking the matter lightly. "Senator Clinton is pleased to learn of Jon's obvious interest in the State Department, and is currently reviewing his application," said Clinton senior adviser Philippe Reines.