* Photos below
Miss Russia won the Miss World 2008 contest held in South Africa Saturday. Kseniya Sukhinova beat out 108 other contestants. See an interview with Miss Russia here.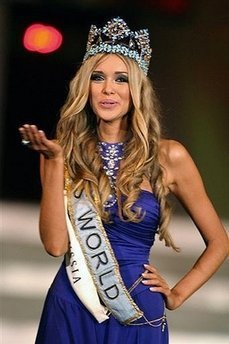 The first runner up was Parvathay Omanakuttan of India, and the second runner up was Gabrielle Walcott of Trinidad and Tobago, as reported.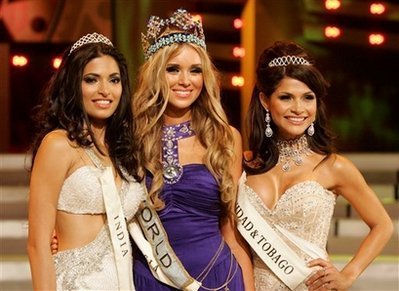 The contestants first traveled for a month in South Africa. Here they are at the zoo in Johannesburg.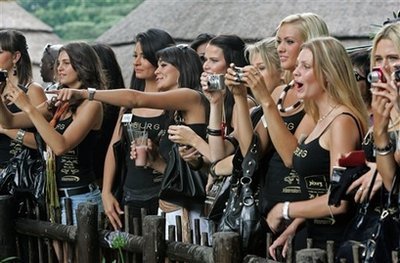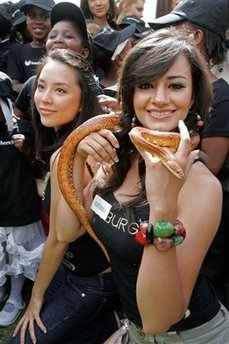 Miss Austria, Kathrin Krahfuss: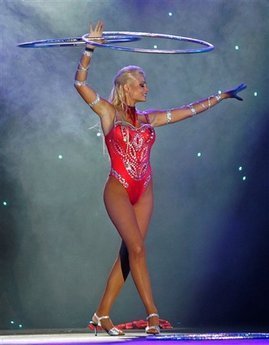 Miss Chile, Nataly Nadeska: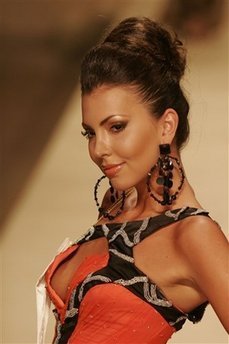 Miss United States, Merica Lane Lindell: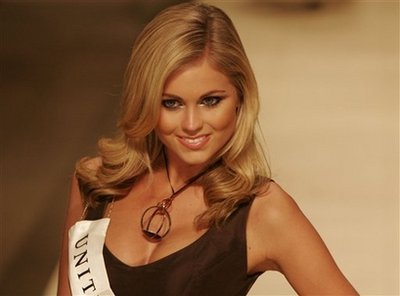 Miss Brazil, Tamara Almeida Silva: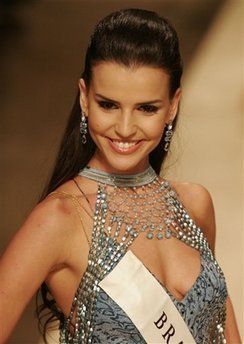 Miss Zimbabwe, Cynthia Muvirimi: