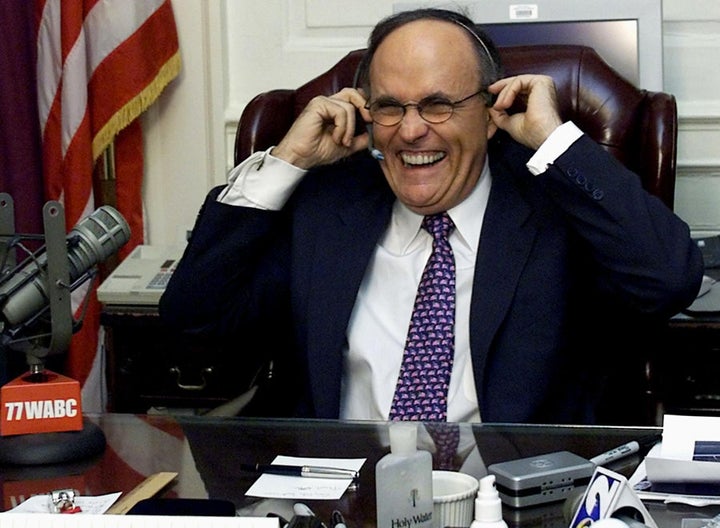 Rudy Giuliani may be coming to the airwaves — as Bill O'Reilly's radio replacement.
While Fox News Talk is replacing O'Reilly with John Gibson, Page Six reports that O'Reilly's syndicator, Westwood One, has its eyes on the former New York Mayor and Republican presidential candidate for the slot:
EVERYONE knows Bill O'Reilly is quitting his radio show to concentrate on his Fox News TV program. Now, Page Six has learned the leading candidate to succeed him is Rudy Giuliani. Westwood One, which syndicates the O'Reilly show, is negotiating with the former mayor....Some wonder if Rudy could sit for three hours a day chitchatting about politics. The other question is how it might affect his possible gubernatorial run in 2010. Giuliani's office did not return calls.