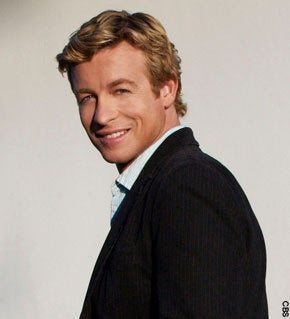 Simon Baker might be the handsomest leading man on TV, but that's not the only reason why "The Mentalist" is this season's biggest success story.
The show is the only flat-out success story among new network series, even reaching No. 1 in the ratings. And when the people who make the show are asked what makes it tick, they cite the title character's sense of humor, his roguish charm, and vulnerability.
Sooner or later, though, they get around to Baker's looks.
"He's a very handsome man," admits Nina Tassler, president of CBS Entertainment and the top programmer at the network. "What we've had the chance to observe over the years with him is extraordinary."