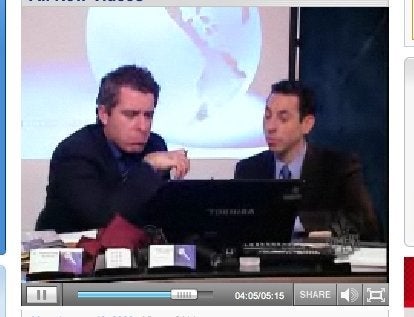 The Daily Show's Jason Jones went in depth Monday night to find out what, exactly, goes into being a television pundit.
Jones talked to Kevin James, who was eviscerated on "Hardball" last year, and to a teacher of punditry. It turns out successful television punditry has nothing to do with knowledge, but everything to do with hand gestures, "extreme emotion" and shouting.
Observing the success of Ann Coulter, Jones added, "when the cameras role, do not be afraid to be personally horrific."
WATCH: